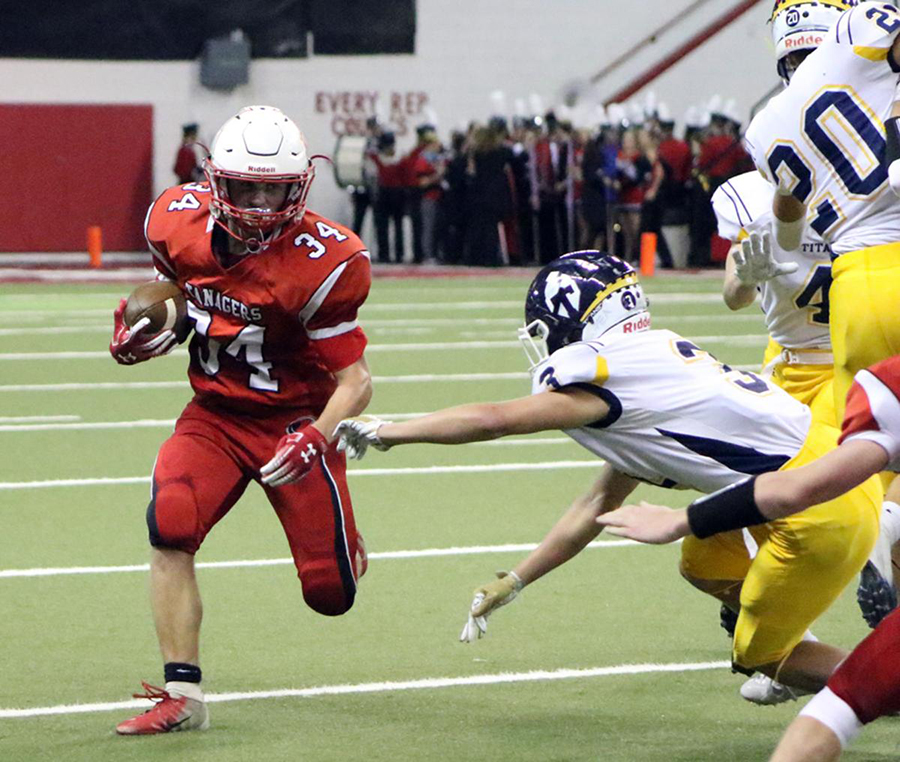 3 mins read
Recruiting dead period affects local senior
The NCAA extended the recruiting dead period through Sept. 30 for all Division I sports. For high schoolers across the country looking to compete at the next level, this presents challenges in finding the best school for them.
Under the dead period, all in-person recruiting isn't allowed. Coaches and recruits aren't allowed to meet face to face on or off-campus, and coaches are not allowed to do any in-person scouting. The NCAA has also encouraged all coaches to stop all official and unofficial visits for the time being.
However, recruits and coaches can still communicate over email, phone, text and social media.
This extended dead period comes during months in which on-campus visits for recruits are crucial.
Every fall teams from each sport host recruits from all over the country and world. Typically on an official visit recruits receive an on-campus tour, spend the night in Coyote Village with their host, attend a practice or game, and meet with athletics staff.
However, for high school seniors with a college decision looming, the lack of on-campus visits can affect recruiting, John LaCognata, a Vermillion High School senior said.
LaCognata is a member of the Vermillion Tanager football team and hopes to help the Tanagers reach the state playoffs.
"It is my goal to help contribute to the team in any way I can. Our goal as a team is to make the state playoffs this year," LaCognata said.
LaCognata said he wants to play football in college because he enjoys the sport. He has been playing football for 12 years and wants to play at the next level.
"During the summer I was not allowed to go on-campus visits to colleges recruiting me," LaCognata said. "This fall I would normally be going on game day visits, but all the colleges recruiting me have been forced to cancel their seasons," LaCognata said.
The pandemic has also altered how recruits utilize technology to reach coaches. LaCognata said he used Zoom meets for virtual visits as well as text and calls to talk to coaches.
"I was also unable to attend any Division I football camps during the summer because they were all canceled," LaCognata said. "I have been reaching out to many coaches from around the area through email."
Recruiting is also heavily supported by high school and club coaches. Tanager Head Football Coach Andy Homan helps contact players and colleges about each other.
"A lot of times coaches will contact me or the kid themselves," Homan said. "I will also send out names to coaches when they ask for players I think can help their team. Then going on college visits, is a big part of it."
However, because of fall sports being postponed college coaches, Homan said, have a new opportunity to focus more on fall recruiting and reviewing game films sent in.
"Right now a lot of college coaches have more time to look at athletes without preparing for their own games," Homan said.
Right now LaCognata has divided his focus on being recruited to the college level and also finishing out his senior year for the Tanagers.
"Now that we are playing together we want to see this season go on for as long as possible. There are many teams across the country who are not able to play so we want to take this opportunity to be successful," LaCognata said.