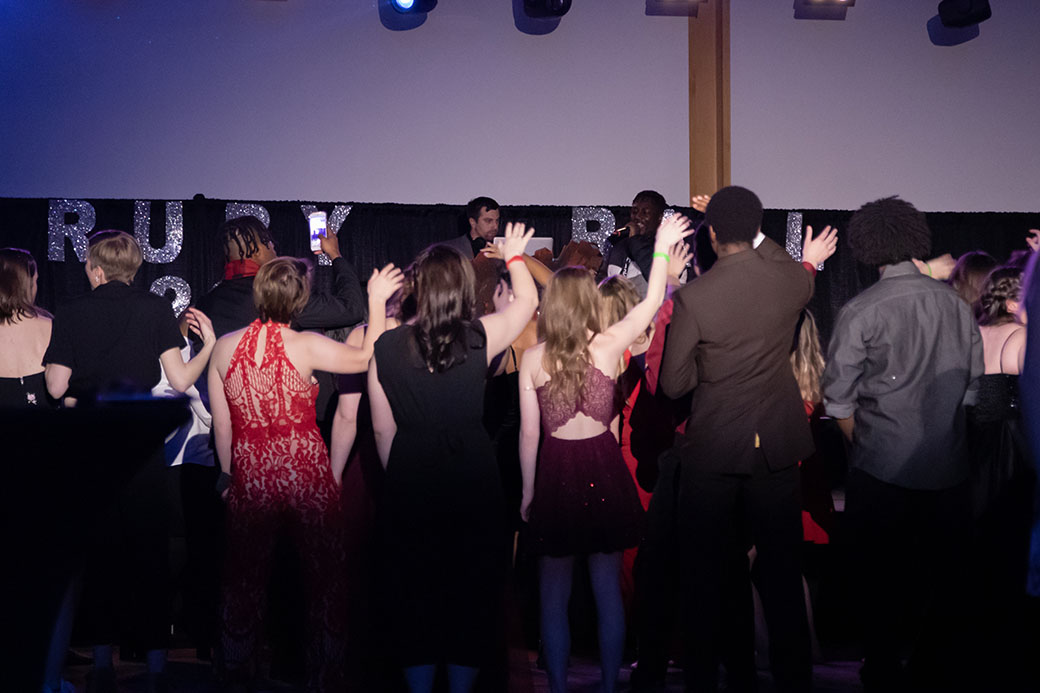 3 mins read
The Union of African American Students hosts third annual Ruby Ball
The Union of African American Students (UAAS) hosts an annual Ruby Ball which will be held Saturday, March 27, at 7:30 pm in the MUC Ballroom. Tickets will be sold at the door for $15 and $10 at the UAAS table in the MUC during the week before the Ruby Ball, attendees can also purchase tickets by Venmo. Some of the proceeds from the event will be going towards Dakotathon.
Blessed Vargas, the president of the UAAS, said, "I say that it's kind of like a way better version of prom because it's like a formal event, you know you get to dress up, we serve food, in the past couple years it was catered by Aramark, for this time we have someplace different."
Vargas said the Cafe Louisiana, a Cajun restaurant from Yankton, South Dakota, will be catering the event this year.
Maya McDowell, the Event Coordinator for UAAS, said, "there have been a lot of challenges, we had had a lot of events planned, but then logistically it wouldn't work because of increasing COVID numbers, and there's only so many things you can do over zoom and there's only so many zoom meetings everybody wants to do."
Vargas said one of the biggest differences will be the lower attendance this year. The MUC ballroom capacity has been lowered from over 300 people to around 100 people because of the COVID-19 Pandemic. In addition to lower attendance, the Ruby Ball also will not be able to have a dance floor as they usually do. McDowell said that instead it will be more of a sit-down meal.
"We haven't really been able to really get together with people and just have a good time and enjoy each other's company. And, you know, because we are taking the precautions by only having a sit down, socially distance meal, we're making do with what we can. I think a lot of people are kind of, starved for socialization," McDowell said.
McDowell said Ruby Ball is a chance for students to dress up and have a good time, especially since many freshman missed their senior prom due to COVID-19. Even though there will not be a dance floor it will still be fun for students.
"Ruby ball is basically, you dress up and you just have fun for the night and that's my biggest goal is just that people pop up, they feel included, and they have a good time," Vargas said.
In addition to having a good time, this is an opportunity for the Union of African American Students to connect and reach out to more students on campus.
"We often have local performers come and share their music. And it's just a great time to introduce the club to everybody and show that it's not just for African American students it's for everybody to come and be together and have a good time and get to know everybody make friends," McDowell said.
Vargas and McDowell both said they would miss the dance floor at the Ruby Ball, but McDowell is hoping next year's Ruby Ball will be closer to normal.