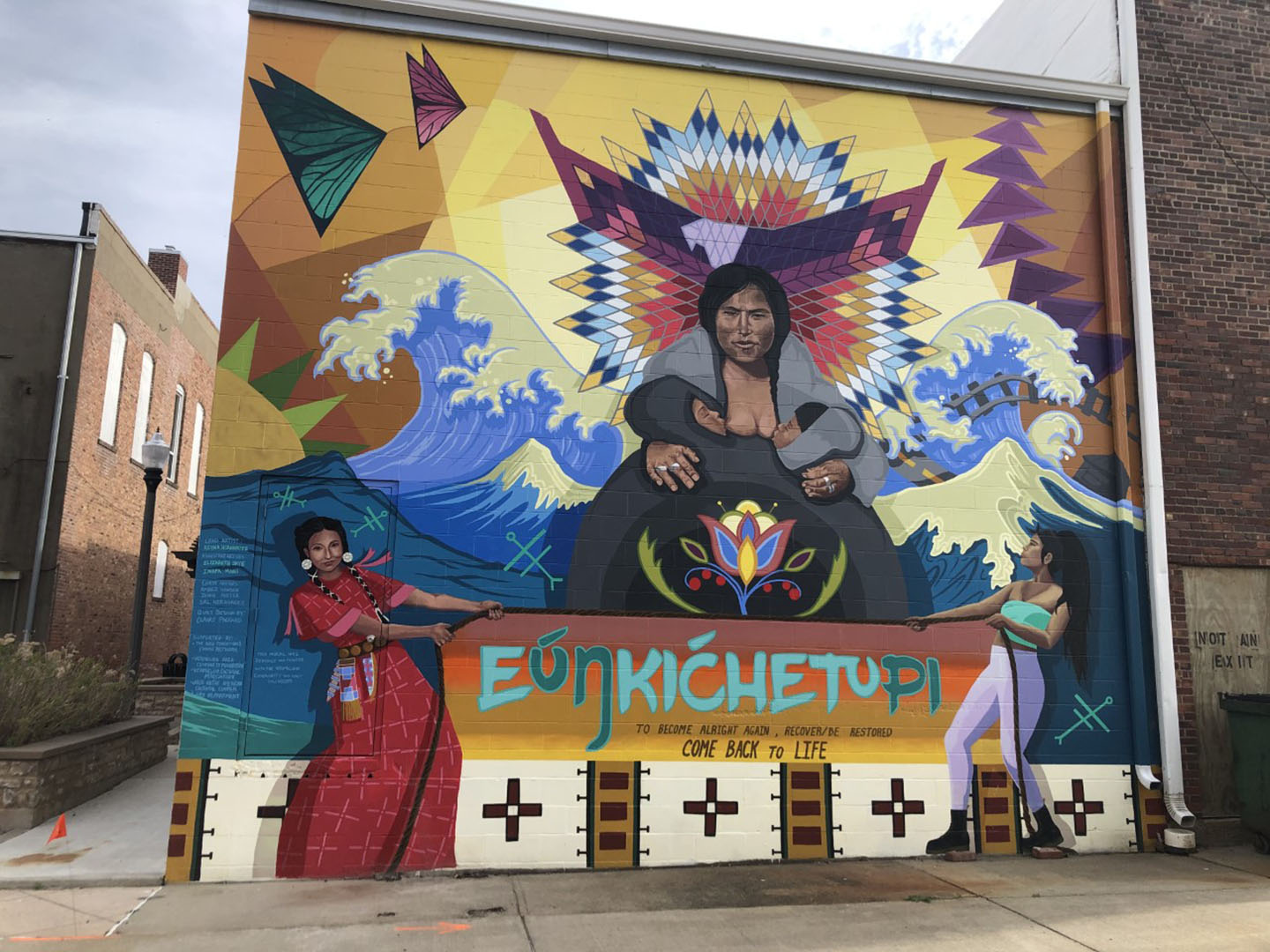 3 mins read
Northern Plains Indian Artist in Residence brings culture to Vermillion community
The University of South Dakota Art Galleries announced the 2021 Northern Plains Indian Artist in Residence (NPIAR) to be USD alumna Reyna Hernandez, member of Yankton Sioux tribe.
The NPIAR is part of the USD Contemporary Native Arts Program. The NPIAR program supports emerging and mid-career Native artists with integrating new media and technologies with traditional Native arts practices, history and culture.
The NPIAR program compensates the artists for their time and research which is really important Hernandez said.
Hernandez's residency will involve a collaboration with her mom, Claire Packard, who has displayed her arts across the country and abroad.
"The program is allowing me to explore the concept of working with my mom and seeing what we could create together and how our voices will work together," Hernandez said.
During Hernandez's residency she plans to incorporate her oil painting skills in collaboration with her mom's star quilts to create installation artwork.
"I think installation artwork is really powerful," Hernandez said. "I feel like I'm getting some insight into somebody else's experience like they're trying to recreate an experience or just create an experience for the people who are entering that space."
Installation artwork allows people to make connections with each other in a way that isn't through a verbal language but through a visual language or one that's about your senses, Hernandez said.
Hernandez hopes young indigenous people are able to feel seen through her artworks in a way that doesn't involve trauma or reductive trails of what indigenous life is like.
"The power of representation and what we can do as artists is such a meaningful and unique thing that we're able to offer to our youth," Hernandez said. "That you're allowed to explore these spaces of identity without being tethered to one reductive narrative."
Indigenous artists including Amber Hansen, USD assistant art professor, joined Hernandez in May 2020 for the completion of the two-part mural design located downtown Vermillion.
The first part of the mural is titled "Eu'nkičhetupi," meaning "to come back to life" or "to be restored" in Lakota. Hernandez said this mural was inspired by the community talk about the flooding occurring in the Midwest in 2019.
"This idea of powerlessness kept coming up but also the ability to overcome that, so like triumph over adversity," Hernandez said. "We started to connect the idea of resilience and triumph over adversity to indigenous people being so strong and able to overcome a lot of horrible things."
The second part of the mural is titled "Wanáȟča," meaning "to bloom" or "flowers that bloom" in Lakota. This part of the mural was completed during the beginning stages of the pandemic and it really spoke to the very thing they had set out to do to begin with Hernandez said.
"With the pandemic, people were making real connections with one another based on the fact that nobody knew what to do and nobody had answers," Hernandez said. "We saw that parallel there and we really wanted to be able to engage that—it was a healing kind of thing for everybody, for the artists and the community."