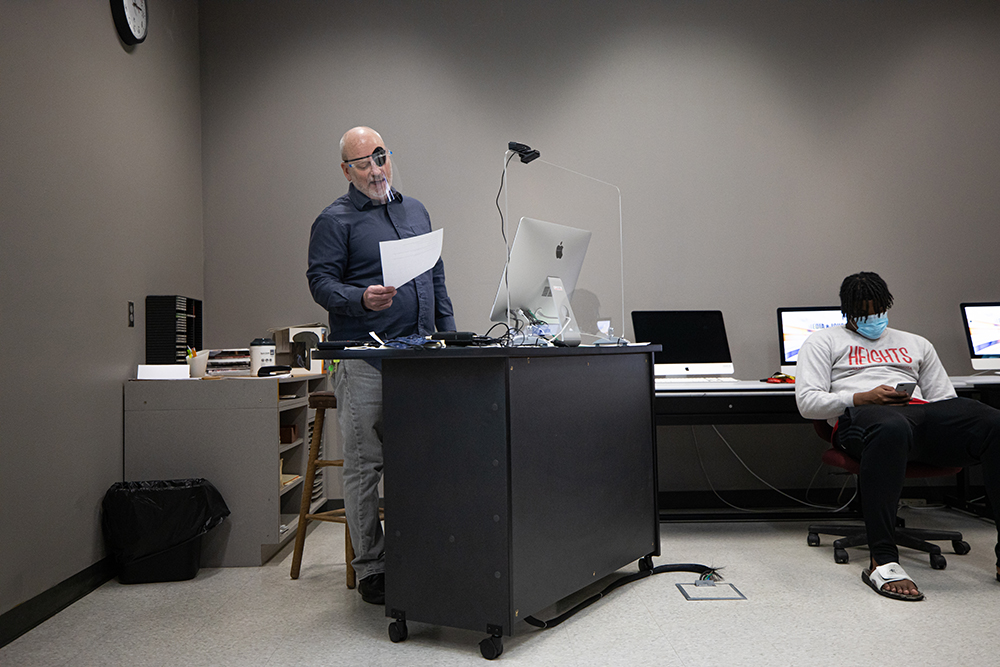 3 mins read
USD professors prepare for fall semester
Just like students, USD professors have adapted to the changing year, involving hybrid and distanced instruction as the pandemic has played out, and are preparing to come back to campus normally next fall.
Lori Costello, USD assistant professor, said this past year has been tough. These past two and a half semesters, more students have come seeking help with mental health issues than any other time, including when she taught as a graduate student, Costello said.
Along with this year being tough, Costello said the year has been a learning experience.
"Change is constant; we all have to adapt to change. It's good for us. Even as professors, we are growing and changing just like the students are growing and changing," Costello said.
Katie Kassin, USD assistant professor and physician's assistant, said she's excited to go back to normal next semester.
"I think there's going to be challenges. I'm excited to get back to relatively normal and then incorporate in a little bit of what we learn from the pandemic," Kassin said.
Todd Mechling, USD media and journalism instructor, said that video production classes can't be taught online.
"Spring of last year was the most difficult, it got better in the fall but the hybrid classes were not my favorite. And then it got better," Mechling said. "Spring worked out and I was pretty proud the students did a lot of it on their own."
Kassin said the USD campus had to adapt to changes in instruction and the campus experience.
"I think we just really found out how resilient we are. We can roll with the punches, we can be thrown a curveball and we can adjust to that," Kassin said. "It occurred really really quickly. And not only us as faculty but the students too. They were put into a situation where all of a sudden, things change and they really made the most of it as well."
Kassin said there are a lot of ways to utilize Zoom in the future for class and for medicine.
"One of the great things that we found about the Zoom is we can practice telemedicine," Kassin said.
Along with Kassin, Elizabeth Manser Payne, USD assistant professor of marketing said they will be utilizing some of the technologies used during the pandemic.
"I plan to keep exams on D2L with a lockdown browser and webcam. I like the flexibility of offering students an extended time period to take an exam. I think it helps students to plan their study and exam time better. This can help to reduce stress and to better demonstrate their knowledge," Payne said.
Student organizations are now able to do more and more as students and faculty members get vaccinated.
"I'm fully vaccinated now, so I feel more comfortable taking off the mask in fall. Normal means that student organizations can travel to conferences and be more active on campus," Payne said.
Costello said communication plays a key role in education, and the course the pandemic has taken has required that communication to adapt.
"We've learned a lot about communications this past year and how we all communicate over social media, in person and in the classroom" Costello said. "It's so important to be part of the group and in class to really get all that you can out of it and learn as much as you can."