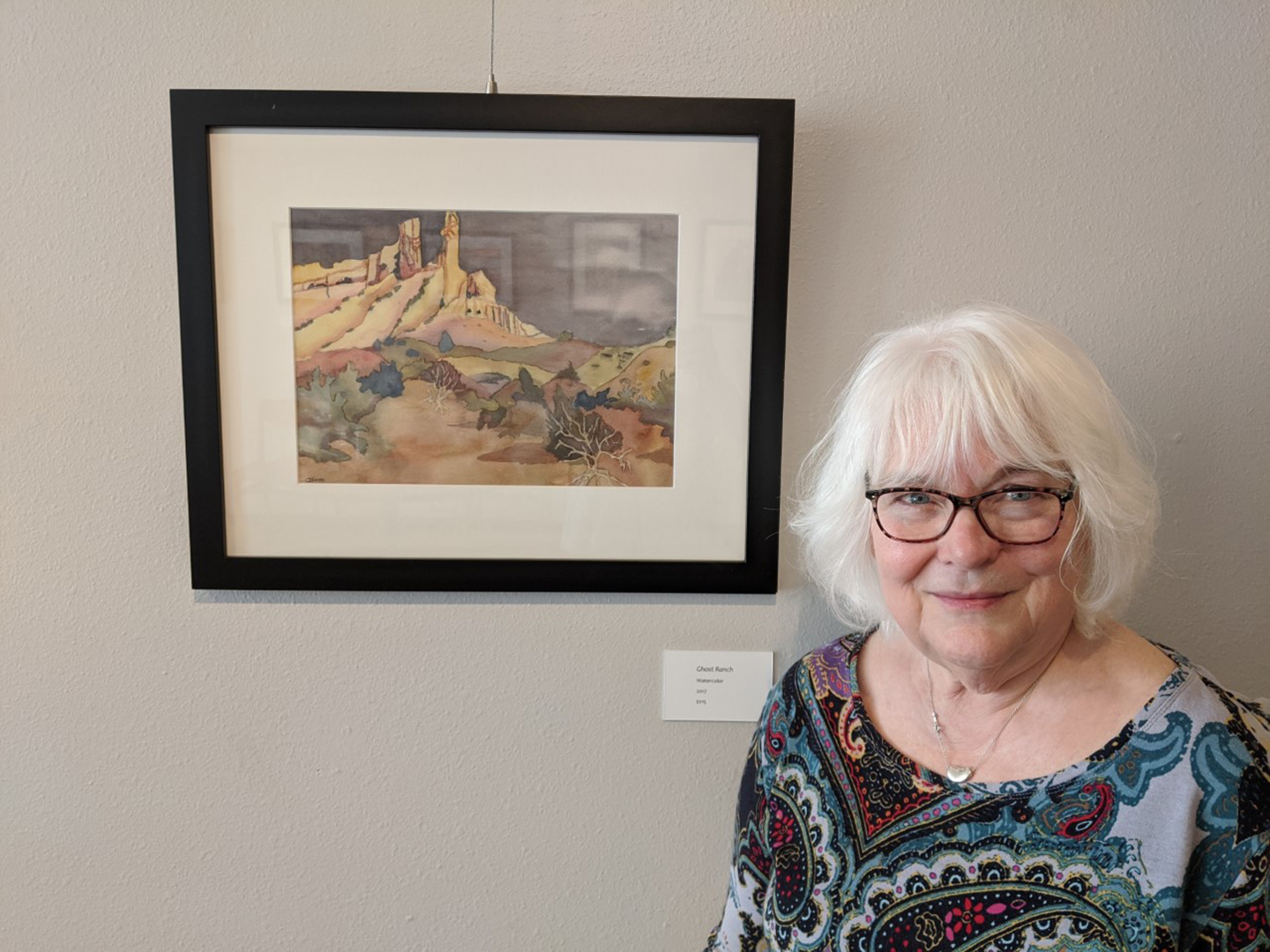 2 mins read
Siouxland Artists continues to paint a way for all artists
Siouxland Artists Inc. has been promoting art and artists for over 75 years in the tri-state area of Iowa, Nebraska and South Dakota.
Siouxland Artists currently have their art exhibit on display in the USD University Library until the end of October. Their pieces on display range from paintings to sculptures.
Glenda Drennen, Siouxland Artists treasurer, and Jeanne Emmons, Siouxland Artists vice president of education, said everyone is welcome to join, regardless of age or skill level.
"We really encourage USD students to join us," Emmons said. "We would love it if students or any amateur artists from USD would want to join, it would be great."
To be involved, participants have to pay a $35 yearly fee for participation in Siouxland sponsored spaces at local art shows, yearly competitions and other Siouxland Artist events.
Siouxland Artists create all types of artwork, from paintings, weaving and sculptures to jewelry making.
During meetings there is typically a speaker who demonstrates an artistic concept and provides supplies for members to try for themselves.
"It helps all of us understand each other's artistic endeavors and what it takes to create art, whether it be clay, acrylic paint or applying beads to something," Drennen said. "It gives everyone a better idea of what their fellow artists are doing and what it takes."
Sometimes, meetings are informational about upcoming events and activities members can participate in, like exhibits, traveling shows, creative retreats and more.
"We're really here to be support to our members and also try to promote art in the community," Emmons said. So, one of the things we do is have shows that our artists can participate in."
Siouxland Artists currently have over 30 members and have impacted the community by encouraging artists to get together in a noncompetitive atmosphere, Emmons said.
"I think artists sometimes feel isolated and that no one else really understands what they're doing and why, how much time it takes, how much training, and the expense as well," Drennen said. "In a group like this, you have built-in understanding in other artists."
Siouxland Artists is an outlet for artists to network and find venues to present their work, Emmons said.
Anyone interested in Siouxland Artists can visit their website www.siouxlandartists.com or check out their Facebook @SiouxlandArtistsIncorporated. They meet the first Tuesday of every month at St. Mark Lutheran Church in Sioux City, Iowa at 5 p.m.