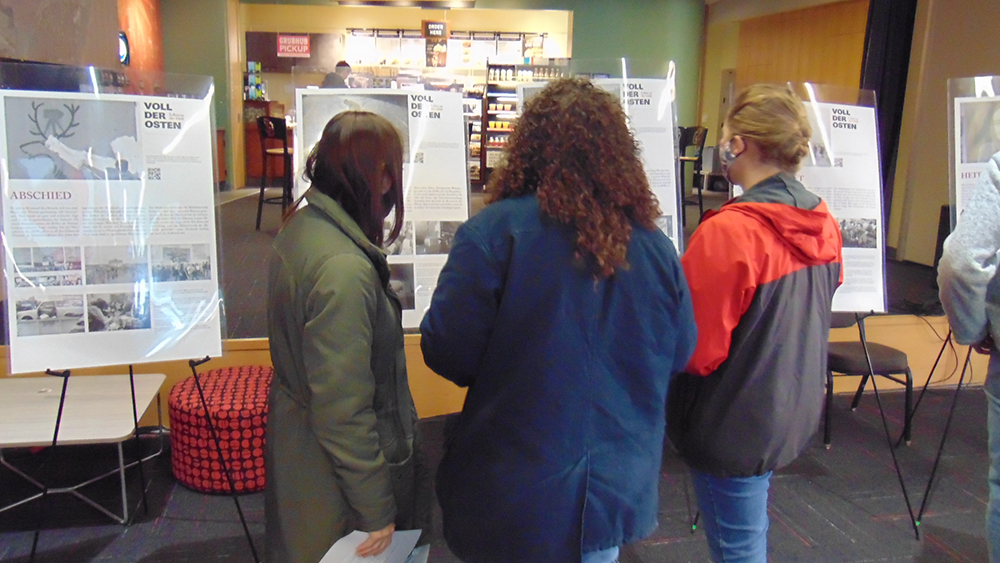 3 mins read
International Education Week takes on USD
USD was home to the annual International Education Week (IEW) Nov. 17-21. Students were invited to learn about the various international programs that USD has to offer during the weeklong program.
The Muenster University Center (MUC) pit hosted Yotes Abroad, a livestream panel with students who are currently studying abroad Wednesday, Nov. 17. "A World in Flux: Slow Responses to New Challenges" included a panel of USD professors speaking on how to deal with the changing world.
Thursday, students were invited to the Berlin Wall Fall Anniversary Bash in the MUC pit where students played games and learned about German history. Sunday held the closing celebrations, with the International Night Gala in the MUC ballroom featuring performances from students dressed in their traditional heritage clothing.
Jessica Winterringer, a USD study abroad advisor at the Gallagher Center, said International Education Week is a time for the international office to promote their exchange programs, National Student Exchange programs, and service-learning for students on campus.
"International Education Week is not just about studying abroad, but it's also about the exchange programs and then also just education in general," Winterringer said.
Students were exposed to various international foods as well as information on faculty-led programs and student clubs on campus. The panelists for "A World in Flux: Slow Responses to New Challenges" included David Earnest, Eric Jepsen, Tim Schorn and moderator Shane Nordyke.
Winterringer said the professors picked a topic to highlight that international education can be taught in the classroom.
"You don't have to just read about it in the news. We can discuss those topics on campus," Winterringer said. "There is a curriculum-based service-learning that we can promote as well."
Winterringer says the goal of IEW is to make students more aware of the many different cultures and traditions around the world.
"As lifelong learners, we need to understand that international education or globalization is all around us and you don't have to be a world traveler to understand that. We want to have global citizens here on USD's campus. So, understanding different people's perspectives, opinions and having a discussion about that in a safe setting is pretty much what we're trying to promote," Winterringer said.
Winterringer said that IEW was created to show USD students that anyone is able to study abroad if they want to.
"There are currently students abroad, even in the global pandemic. We have students that are continuing their education abroad, and it can be an affordable option for students, and it's something that anybody can do and put on a resume," Winterringer said.
If students would like to learn more about studying abroad or other programs USD has to offer, Winterringer said to contact the Gallagher Center or International Office with any questions.