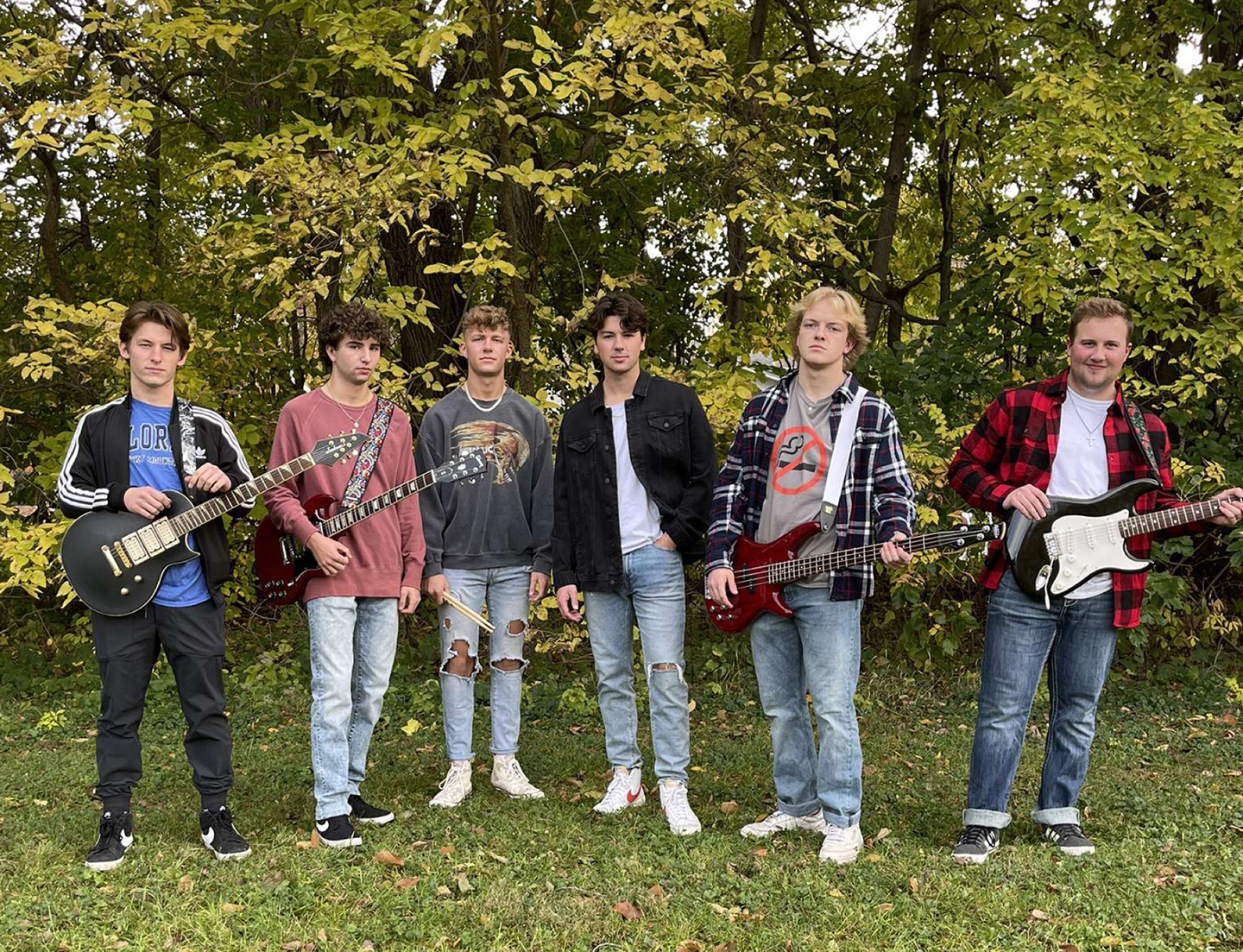 2 mins read
USD fraternity starts house band
As the fall semester comes to an end, the Beta Theta Pi band is only just beginning.
Leila's Rose consists of leader singer Easton Ritz, lead guitarist Adam Kays, singer and guitarist Kadin Williams, bassist Connor Drahota, rhythm guitarist John Kunkel and drummer Micah Hansen. The six USD students are all members of the Beta Theta Pi fraternity.
Ritz, Kunkel and Hansen initially had the idea for a music group. After Kays, Williams and Drahota rushed the fraternity this fall, with previous experience of performing, the idea became a reality.
The idea to start a music group is not uncommon in the fraternity. Kays said his father, who was a member of Beta Theta Pi, was also the lead guitarist of a band during his time at USD.
With a history of house bands behind them, Leila's Rose wanted to make the band their own, which led to the decision on the band name.
The official flower of Beta Theta Pi is a rose, and Leila McKee, dean of Western College for Women, recommended the idea for a flower as an emblem back in 1889. By taking inspiration from the fraternity's history, the band pieced together the name "Leila's Rose."
"There have been Beta bands before, and we didn't want to be the same, but we still wanted to be associated with Beta," Ritz said.
The six band members grew up with musical backgrounds. Each has different musical preferences, which Kays said helps them have more of a diverse background. From classic rock to indie, alternative to grunge, the band members are able to experience a little bit of everything.
"Each one of us brings a different shade of music into the band," Williams said.
Leila's Rose recently had a debut at the Beta Theta Pi and Alpha Phi social Oct. 29. The band said the performance went well for it being their first performance together.
"I was not expecting that kind of energy from the crowd right off the bat," Williams said.
Drahota said they picked songs that appealed to the crowd and that was one of their biggest strengths.
"What makes it so cool is the energy of the crowd and playing songs they like and they know. You can really feel that energy when you're performing," Kays said.
Leila's Rose plans to venture out from inside the walls of the fraternity and perform live in downtown Vermillion businesses next semester. Updates on shows and clips of the band's performances can be found at @leilasroseband on Instagram.