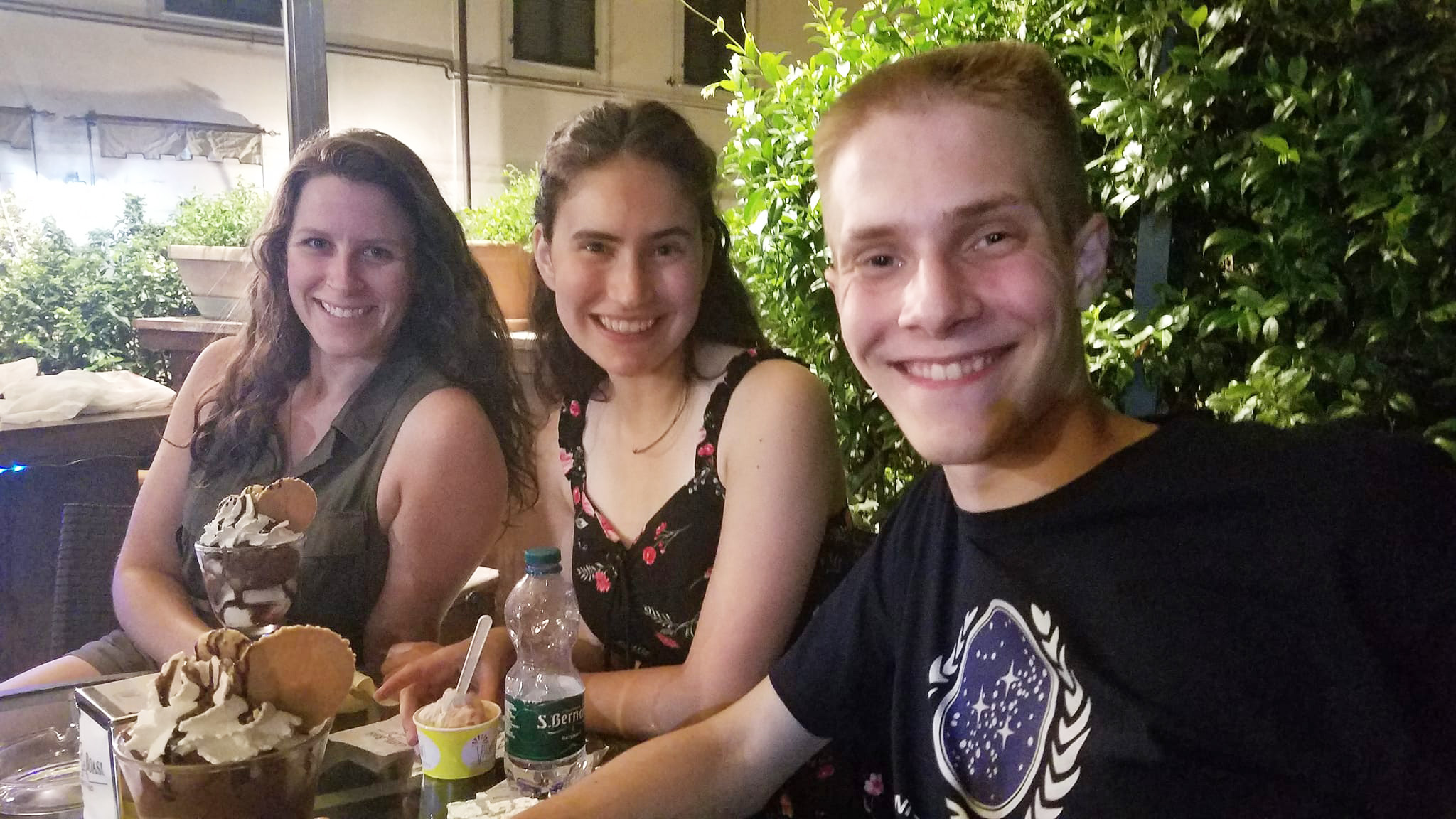 3 mins read
USD Professor and Piano Students Visit Festival in Italy
Three USD students accompanied associate professor of music Alessandra Feris to the InterHarmony International Music Festival in Acqui Terme, Italy this past summer.
The students involved were second years Hannah Koruschak, working on a masters degree in piano performance, as well as Rebecca Kelley and Ian Kocher, majoring in piano performance.
Not only do the students have to audition and be accepted into the festival, so do the faculty participating, Feris said.
The festival consisted of two sessions one from July 5-17 and the other was July 19-31, hosting piano artists and teachers from all over the world.
"I joined the festival as an invited performer and teacher in 2019. Since then, except for 2020, I have been bringing USD piano performance students with me," Feris said. "Students must be accepted and are exposed to an environment of high-level piano playing. The festival consists of artist-faculty from all over the world."
The students invited this year were able to learn from international artists and teachers as well as participate in recitals and masterclasses.
Kelley said one of the most influential aspects of the festival was the connections made with other artists and how valuable those connections are.
"I performed in a trio of piano, bassoon and oboe," Kelley said. "One of the trio members was from the Ukraine. It was eye opening to hear their perspective and experience their love of music despite facing other trials. Many of the students composed their own music and hearing those pieces debuted was also very special."
Students and faculty performed in different settings during the festival, experiencing different art forms.
"(The students) had the opportunity to perform in solo and chamber recitals, play for masterclasses with international faculty, network with other professors and colleagues and learn a lot," Feris said. "They also had the opportunity to be immersed in the Italian culture and eat tons of gelato."
The three students were able to travel around Italy, thanks to the festival. They went to Milan, Turin and the Italian Riviera coast. They also had the time of their lives at the best beach clubs in Puglia.
"My teacher Dr. Feris inspired me to embark on this trip as she teaches at the festival. Dr. Feris is an incredible musician and teacher. During performances, it could be 100 degrees with mosquitos filling the air and she would never miss or play a wrong note," Kelley said. "Dr. Feris is incredibly passionate about music and her students. She always encourages good mental and physical health; we all love her dearly."
This trip helped the students grow alongside the faculty attending and all the performances went well, Feris said.
"I am very proud of my students. They were outstanding and performed at a high level in all recitals," Feris said.