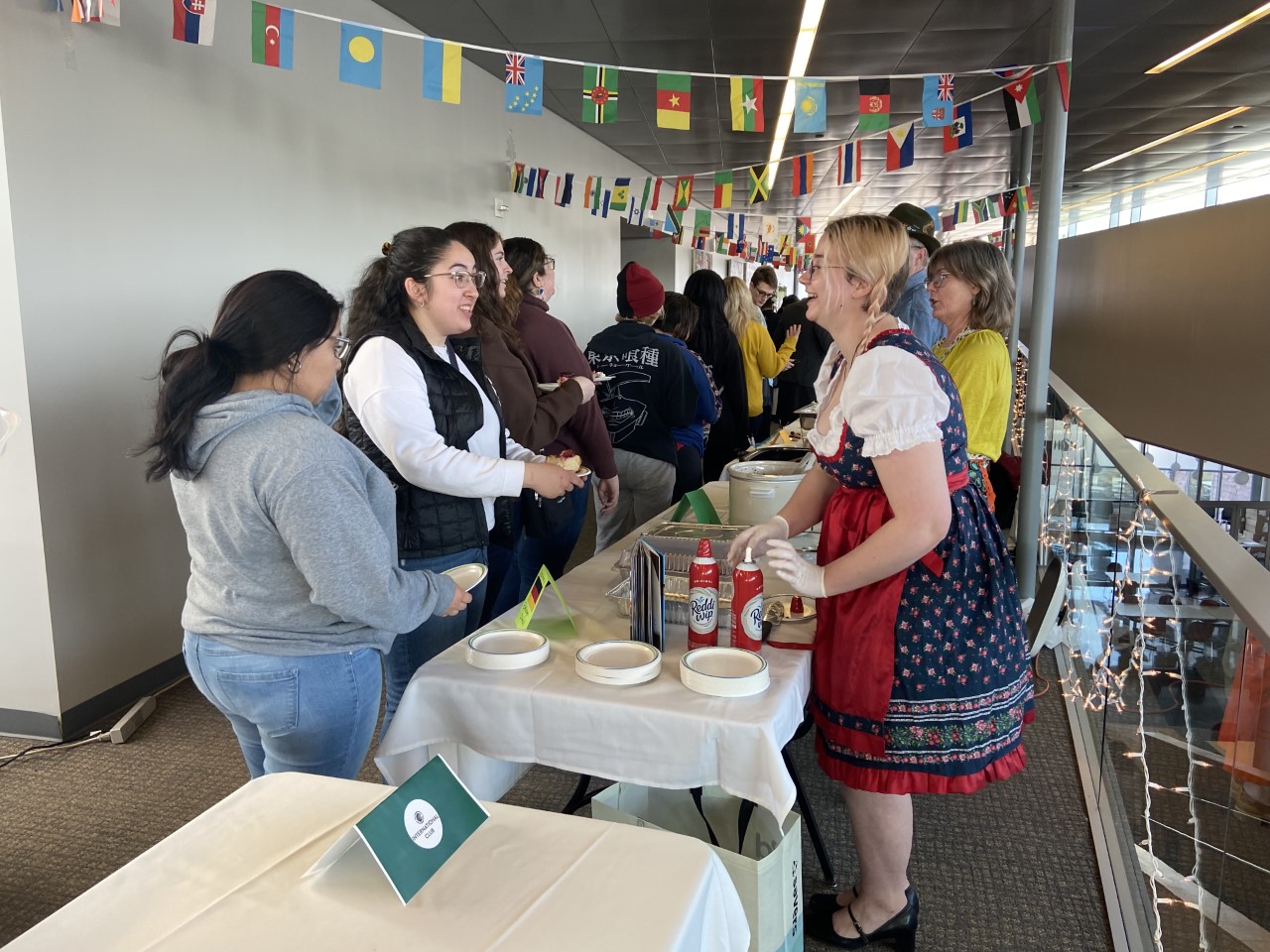 2 mins read
Club to Celebrate Culture with Food
The International Club invites all of campus to their annual Festival of Nations this weekend.
The Festival of Nations will begin at 5 p.m. and end at 8 p.m. in the MUC Ballroom on Sunday, March 5. According to Andreea Picioroaga, the International Student Advisor for the Gallagher International Center, the Festival of Nations is a longtime USD tradition.
"The Festival of Nations is a way of international students giving back to the community and a way of sharing cultures from all over the world…," Picioroaga said. "It's actually 25 years old, at least."
International Club president, Pragati Rouniyar, said the event will kick off with a welcome.
"The emcees welcome everyone and we have someone from the international office give a speech," Rouniyar said. "We might have one performance also and then we go dive right into the food."
Following the welcoming, attendees will be invited to try various dishes made by students. The International Club expects around 30 different dishes for people to try. According to the Burr House, USD hosts international students from 51 countries.
Rouniyar said a traditional Native American dance will be performed after the main course.
For many, this is an opportunity to eat authentic food that is not readily available in Vermillion.
"It's very difficult to have authentic food…," Rouniyar said. "So we take them on trips to Sioux Falls or Walmart and they can buy authentic ingredients."
The International Club reimburses students for materials of up to $100 per dish.
Rouniyar said the event is a great opportunity to enjoy different cultures without paying to travel across the globe.
"They can still experience that diversity, that authenticness and see people all around the world and I feel like this is a once in a lifetime opportunity and at least once they should come and enjoy," Rouniyar said.
Picioroaga said the event does not have formal dress code requirements.
"This is just a relaxing opportunity for the community to come together, USD and the Vermillion community," Picioroaga said. "I think being in a small town like Vermillion should not be boring. I think it's a privilege to be in this job and to meet all of them (students), domestic included."
Students and children under the age of 10 may attend for free, while faculty and community members must pay an entrance fee of $10.