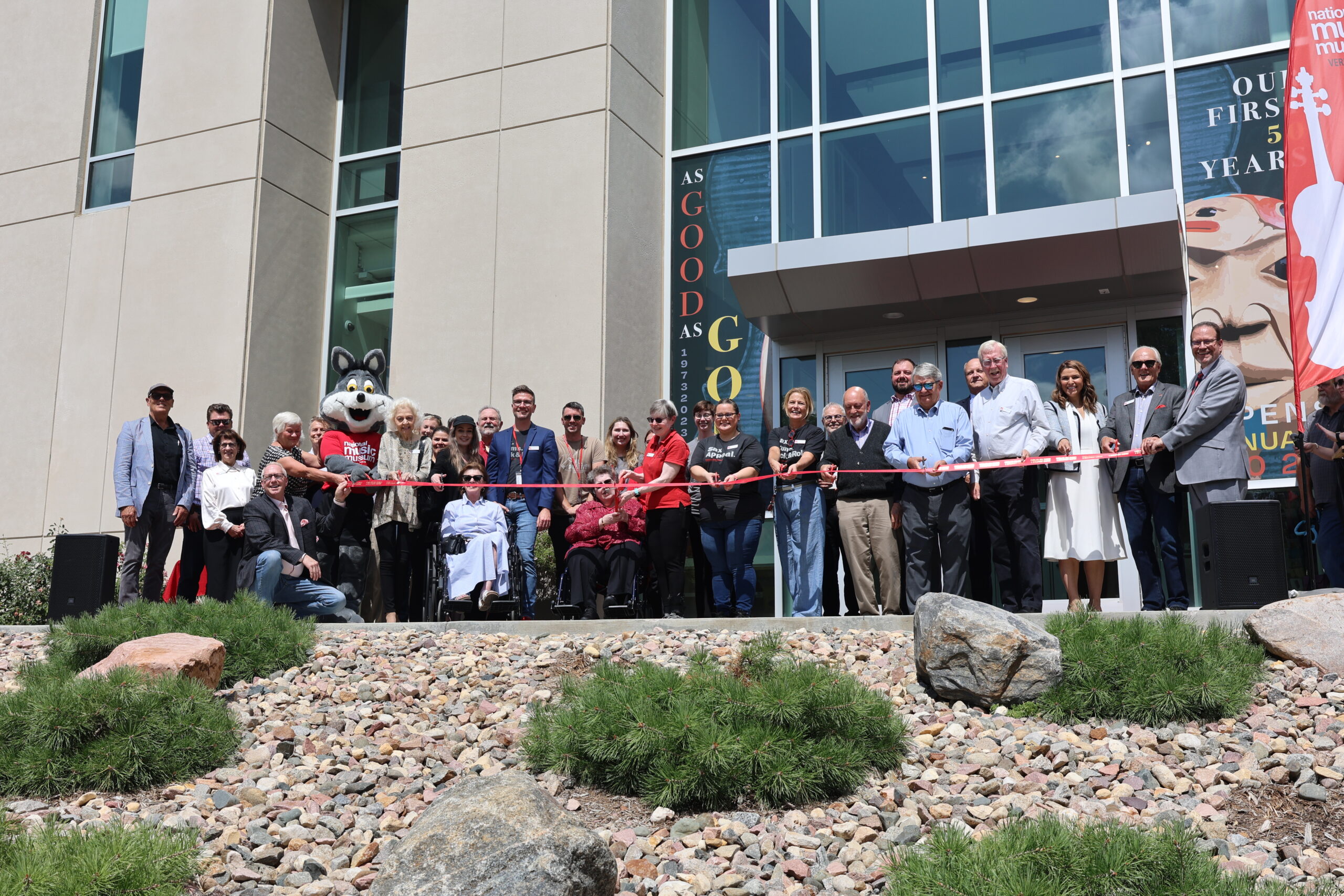 3 mins read
Music Museum Introduces New Galleries
On Aug. 28, the National Music Museum reopened its doors to reveal seven new galleries on their first floor. Scott Lawrence, Chair of the Board of Trustees, has been a part of the process since it began.
"We are so excited about this event," Lawrence said. "It's seven years in the making, and there's been a lot of folks that've stepped up, such as the state, partners from before, exhibitions and our board. The staff has done a remarkable job at getting ready for today. We are so excited about it. It's been a long road, but you know, we're here."
The major donors of these galleries consist of the state of South Dakota, Patricia J. Knutson estate, the University of South Dakota, the National Music Museum Board of Trustees and plenty of others in the community. De Knudson, who served on the National Music Museum board in the past, is a donor who has one of the galleries named after her.
"My husband and I made a gift to the National Music Museum because I knew that it was time to get these seven galleries done," Knudson said. "We had been talking about this for quite a few years. I had stepped aside as a board member, but I just thought that it was really important that my husband and I write a check to help sponsor the gallery."
Michael Suing, deputy director of collections at the National Music Museum, worked with AJ Goehle, CEO of Luci Creative. Together, they worked with their teams to plan, design and create these new exhibitions.
"For us, the opportunity to work with Michael [Suing] and his team has been unbelievable," Goehle said. "To work with a team that is so passionate about the stories to tell, the amazing collection that's here, but most importantly, creating a space that's welcoming, inviting and exciting for the visitors. There is no better gift than being able to walk away and saying that we did it. Now there's this gem here for people to come visit and experience something that they haven't in a new way."
This set of new galleries completes phase one of the museum's permanent exhibitions. Phase two is currently being planned with the National Music Museum's Board of Trustees.
"The best possible plan is that phase two, all of the second floor galleries, could be open about this time next year," Director of the National Music Museum Dwight Vaught said. "We're still trying to figure all of that out."
Overall, the museum's goal has been to design and reimagine the way that they told their stories. They now have the chance to share that with the Vermillion community what they have been working on for years.
"What I want [is for] anybody that comes to the National Music Museum to leave with is that music is theirs," Suing said. "This place, the stories that are here, they are ours to share. The story of people and music around the world is universal."
"If they knew about us in the previous version of the museum, forget about that," Vaught said. "This is completely different. It's sort of a bold reframing of everything and we just want them to come in, check it out and be inspired."
The National Music Museum is open Wednesdays through Fridays from 10 a.m. to 4 p.m. and Saturdays from noon to 4 p.m. For more information, you can visit their website https://www.nmmusd.org/.
Photos: Maddie Martinez | The Volante