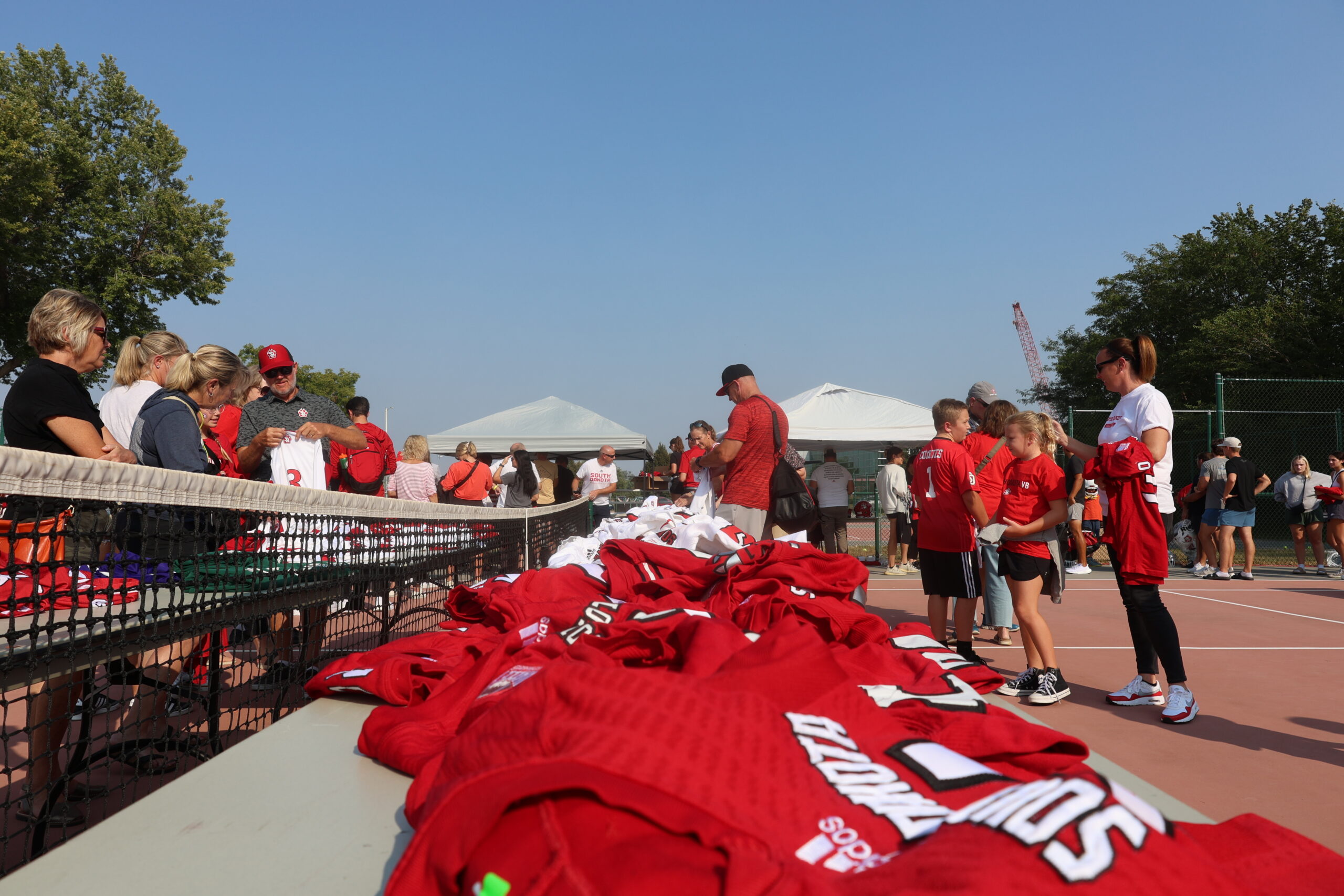 1 min read
Athletics Organizes Block Party to Kickoff New Season 
To kick off the 2023-2024 season, South Dakota athletics organized their fourth annual Coyote Block Party on Friday, Sept. 8. The free event was held on the tennis courts and contained food, music and games.
The Coyote Block Party started with a big rummage sale organized by the South Dakota athletic department. Prices varied from $5 to $30, and the sale included many different items, such as sweatshirts, shorts, shoes, jackets and helmets. Even though the sun was bearing down on the tennis courts, the rummage sale was a great success, as most items were already sold less than an hour into the event.
"The purpose of this event is to bring the community together and to celebrate the start of a new season with all 'Yote fans," Jarren Duffy, one of the organizers of the event, said.
A first for the event this year was the petting zoo. Visitors could take pictures and pet the rabbits, goats and pigs. The small petting zoo was enjoyed by young and old alike.
"It's also the first time we have a live performance. Previous editions, there was a DJ or a playlist," Duffy said.
The BS Band was in charge of the music and played throughout the entire event. Catering was provided by Hy-Vee. Attendees could choose between a hot dog or a hamburger and various beverages.
For those who wanted a little more activity, different kinds of mini games were available, with cornhole being the most popular. The inflatable obstacle course and jumping castle were enjoyed by the younger generation.
After the Block Party, many headed over to the Sanford Coyote Sports Center for the South Dakota vs. South Florida volleyball game, a part of the 2023 South Dakota Classic.
Photo Credit: The Volante | Sien Hermans