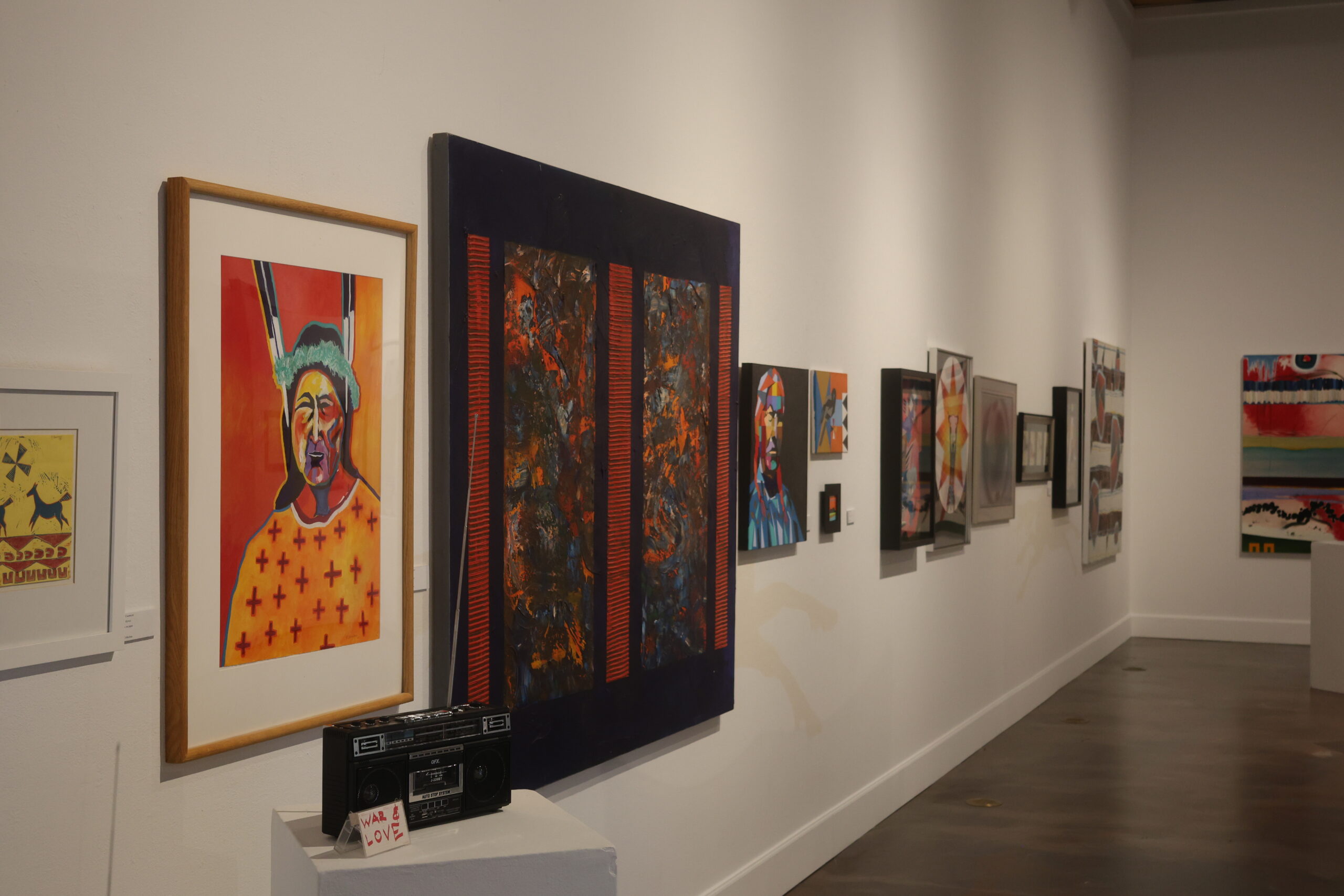 1 min read
Oscar Howe Exhibition Opens
One of South Dakota's greatest artists, Oscar Howe, is having his legacy remembered in USD's fine arts building with "The Howe Legacy Across Four Generations" Exhibition. Howe was a Yanktonai Dakota artist and a professor at USD from 1957 until 1983.
The exhibition features art from 16 different artists that were inspired by Howe from across several generations. Some of Howe's original art pieces are up for viewing as well as a piece that was inspired by his work alongside it to get a look at how art has evolved over time.
The exhibition features a wide array of art, from abstract interpretations of the creation of the universe to realism pieces about the impacts of over harvesting the earth's animals and resources.
Multiple mediums are used in this exhibition from paintings, installation, ledger drawings, sculptures in addition to video and music. The exhibition shows Native American art from several different individuals, tribes and time periods.
The exhibition will hold a public reception in the John A. Day Gallery on Sept. 21 from 5-7 p.m. A panel will follow the reception in the Colton Recital Hall from 7-8 p.m. featuring the artists whose works are on display.
The exhibition has no entrance fee and is being held in the John A. Day Gallery from Aug. 28 through Oct. 13, Monday through Friday from 9-5 p.m.
To see similar artwork, check out USD's Oscar Howe collection, the largest collection of Howe's work in the nation, or check out Robert L. Penn Contemporary Native Art Collection, which features several artworks curated by Native students from USD.
Photo Credit: The Volante | Jordan Grothe