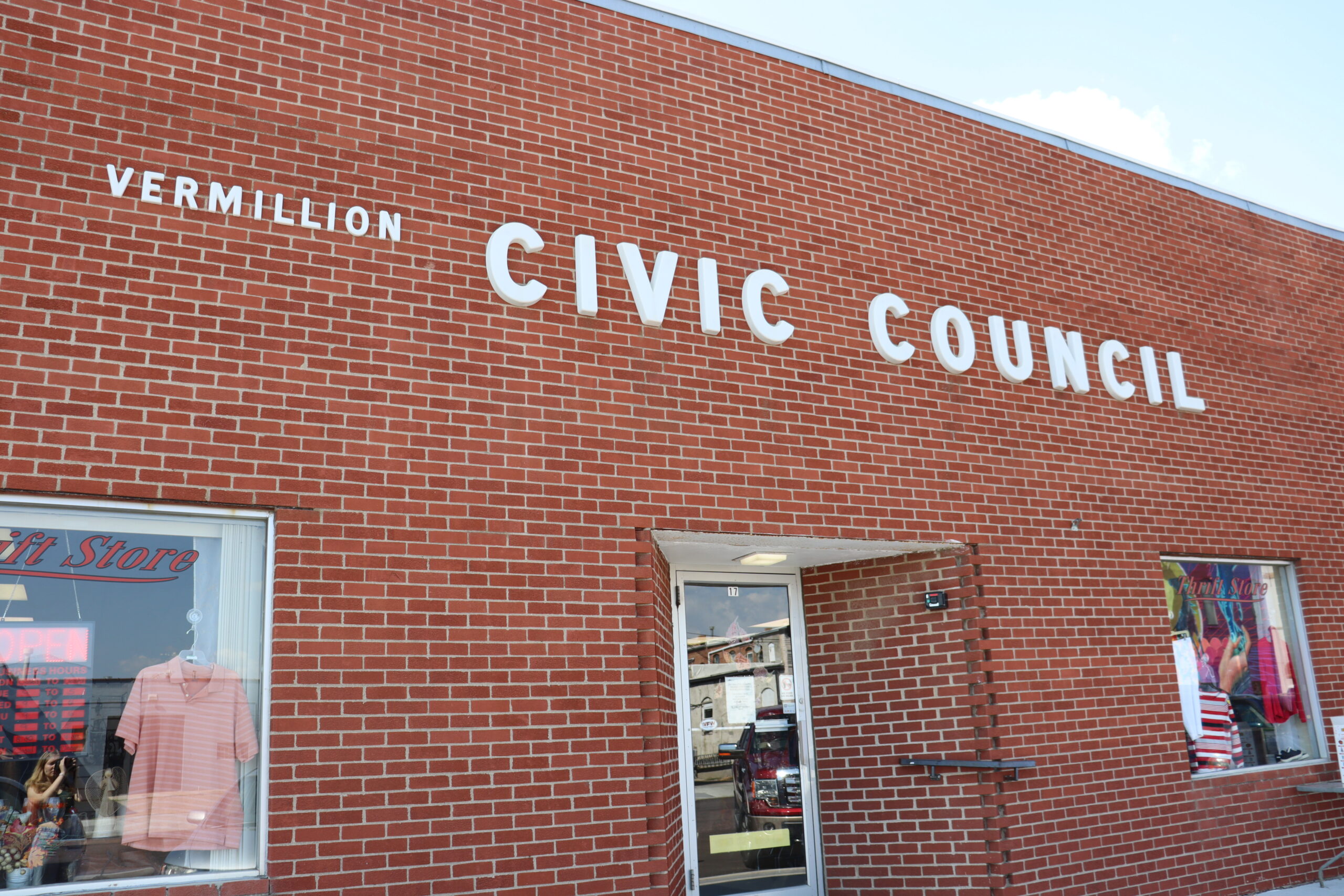 3 mins read
Hidden Gem of Vermillion: Civic Council
In the heart of downtown Vermillion lies the Civic Council. While people may only know it as a thrift store, the Council is more than just that. It is a nonprofit organization whose money goes right back into the community.
The Civic Council was founded back in 1920 and was originally called the Civic Improvement Society. It was organized by representatives of multiple women's societies and clubs in Vermillion, including church organizations. Their main focus was civic improvements that later shifted to the interest of local welfare problems.
"We're proud of the fact that we've been functioning for 103 years," Civic Council secretary Wess Pravecek said. "There was a need for milk for kids is where it all stemmed from. So they really kind of started as an organization that led up to social services. … They have functioned because of the goodness of other people giving stuff, and it goes on now with the store."
The Civic Council is all about giving back to the community. From raising money to pay for someone's dental surgery to buying medical equipment for the hospital, they have done it all. The organization has even helped the University of South Dakota.
"There was talk that the university was going to get pulled to Sioux Falls, and this is in the early 1920s," Pravecek said. "They thought one of the things that could happen is 'let's make this community USD.' The Civic Council paid for those letters [the USD letters on the hill] and that was their contribution. … That was going to be one more anchor to keep the university in town."
The majority of the work done at the Civic Council is done by the volunteers. With donations coming in frequently, volunteers are able to help out the workers with simple tasks. This includes cutting fabric, sorting cards and most importantly, sorting clothes.
"We couldn't function without volunteers because we [the volunteers] come in and do the stuff that frees up time for the staff to do what they need to do," Pravecek said. "All you need to do is call the store and talk to the manager [if you want to volunteer]. There are simple things that we need done."
Through all of the years and things that the Civic Council has been through, their main goal remains the same. Everything goes back into the community.
"It was just out of the goodness of people's hearts that this store got started, caring for the community," Pravecek said. "We really appreciate everybody that comes in. I love the fact that people who shop in there regularly are not people necessarily just in need. … I always say you never know what you needed until you walk into the Civ."
To find more information about the Civic Council and all that they have to offer, visit their Facebook at https://www.facebook.com/p/Civic-Council-Thrift-Store-100064596105599/.
Photo Credit: The Volante | Sydney Kolln