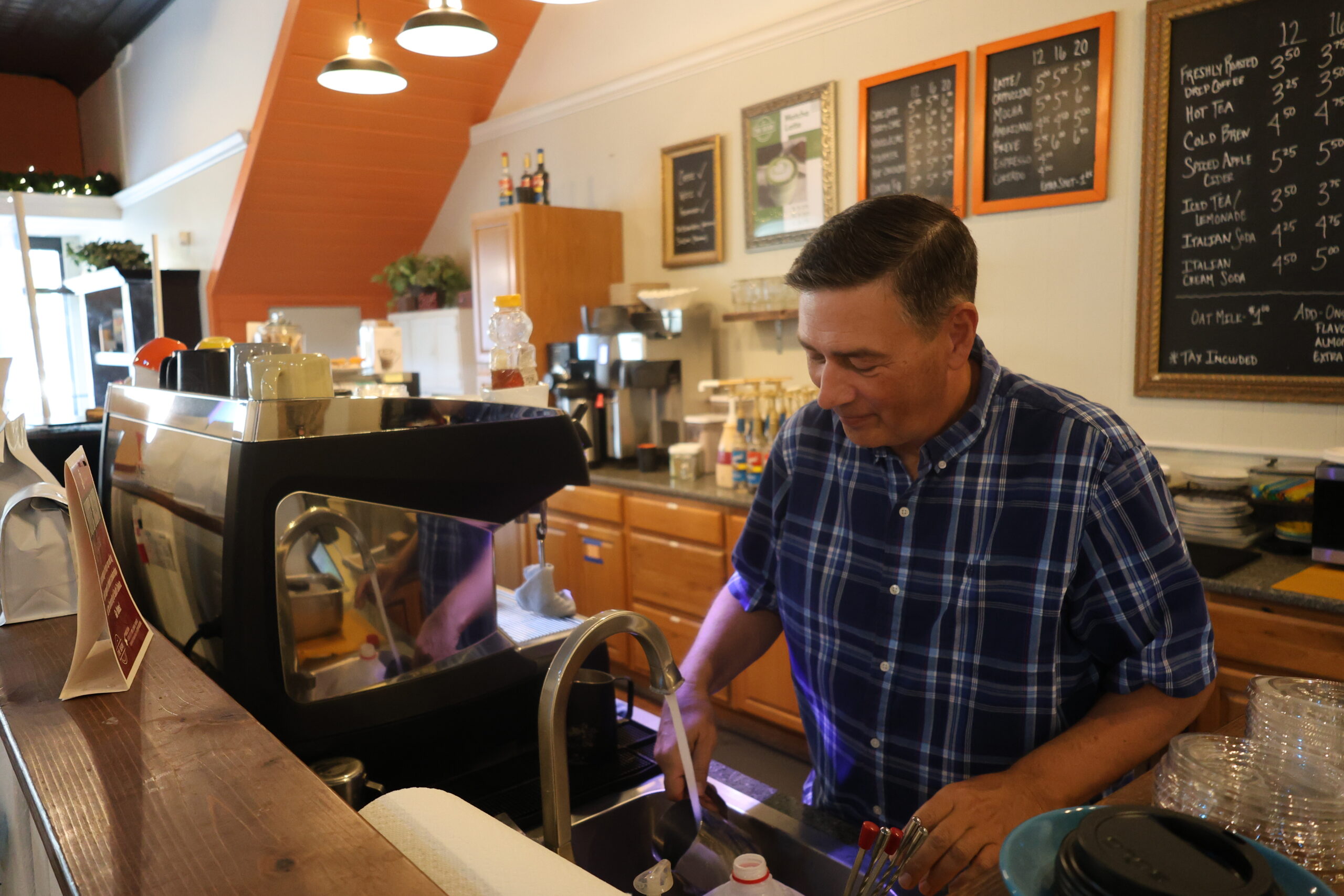 2 mins read
National Coffee Day with The Bean
Sept. 29 is National Coffee Day, a day where all caffeine lovers can come together and enjoy one of their favorite beverages. This day is a great excuse to support some local businesses and potentially find a new favorite.
The Bean is a local coffee shop in Vermillion. The business was started in 2016 by Martin Prendergast and Leslie Gerrish. They have made it their mission to supply Vermillion with a comforting and friendly space.
"It was very important to create a space that the community felt was theirs," Prendergast said.
The Bean was started in Oct. 2016 by Gerrish as a small shop without an espresso machine.
"When we opened, there was only one coffee shop in town, and it had two or three tables inside," Prendergast said.
They wanted a gathering space where students, professors and townsfolk could meet.
Since its opening, the people of Vermillion have been supportive of the coffee shop. Despite its ups and downs, specifically during COVID-19, The Bean continues to be a relaxing place for the community.
People tend to have a special relationship with their coffee. Whether it's the comforting feeling coffee provides or the little boost it gives one to get through their day, people find solace in the beverage.
"I grew up in a family of six people and we started drinking coffee from the get-go," Prendergast said. "I remember being a very young child and making coffee for the entire family. We started off with instant coffee. Some people had instant coffee with sugar, and some people had instant coffee with sugar and milk. There was always a coffee pot."
Prendergast and Gerrish have also helped support many local businesses through their shop. They get their espresso from Coffea in Sioux Falls and purchase their milk from Hy-Vee. A variety of products made by local craftspeople available for purchase in the shop, as well as hosting craft days where people can come in and make things.
The atmosphere in the shop can only be attributed to Prendergast and Gerrish's desire for a space where people can go.
"There's no pressure. There's no pressure to leave. It's not like you've been here a half an hour, so you got to go now. No, stay the day," Prendergast said. "All my jobs have been working with people, and that's what I like. I enjoy people, they're fun."
Regardless of one's opinion towards the beverage, National Coffee Day can be a fun excuse to treat oneself, as well as an opportunity to check out and support a local small business.
Photo Credit: The Volante | Jordan Grothe