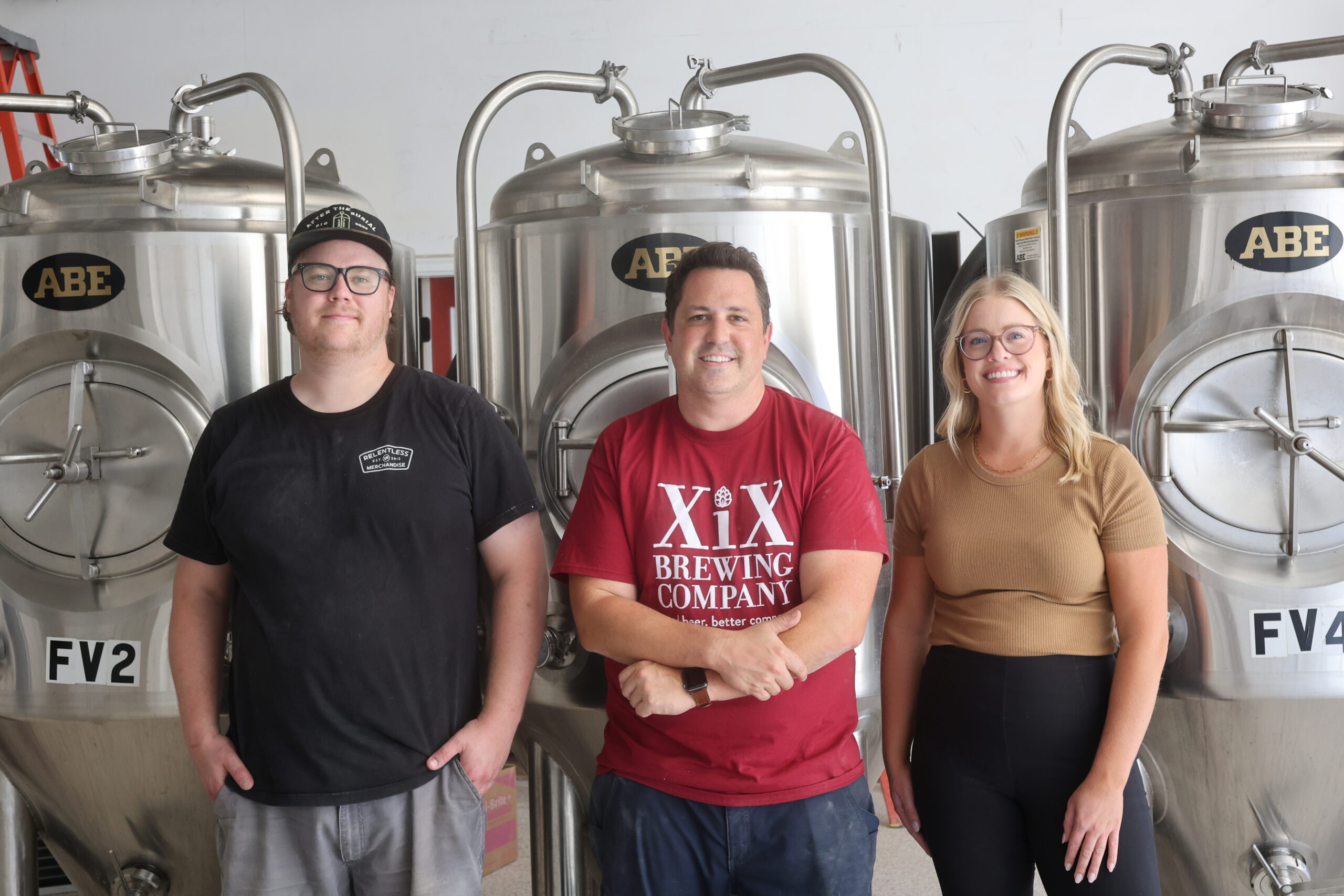 2 mins read
Brewery Construction Continues
XIX Brewery Co., situated at 113 W. Main St. in Vermillion, is eagerly anticipating its grand opening in late October or early November, following a construction phase that started last April. This pioneering venture, brought to life by USD alumni Katey Ulrich and Ed Gerrish, is notable for its thoughtful construction process, especially the crafting of its doors, which have been designed to be both welcoming and emblematic of the brewery's character.
Set to be Vermillion's very first brewery, XIX Brewery Co. adds a new flavor to the downtown area, which, despite having numerous bars, has never hosted a brewery. Co-owner Katey Ulrich has observed significant enthusiasm from the community about their project.
According to Ulrich, the community has been very supportive since the announcement of the brewery, with many locals expressing that such an establishment is a necessity for Vermillion. Its close proximity to USD is expected to make it a popular spot for students.
However, the opening timeline of XIX Brewery Co. is dependent not just on the completion of its unique interior construction, including the installation of the specially designed Mandurah flyscreens and security doors, but also on the coordination with their suppliers. The brewery is set to open a new door to the social and cultural fabric of Vermillion.
"Our opening date depends on suppliers," Ulrich said."Our goal right now is to open at the end of October or early November."
The brewery will not only consist of a brewing facility but also a tap room, which will be the drinking area. Both units are connected to each other, so visitors can see where the beer is being fermented, brewed and filtered. There will also be a patio to give customers the opportunity to drink a cold beer outside during the summer.
Ulrich said that she wants XIX to be a place where people can come together.
"Our taproom there will be a cozy area with couches and low tables," Ulrich said. "We want it to be a place where everyone can come together."
While beer will be the main product of the company, it's not the only beverage they will serve.
"We will serve different kinds of beer, from APA beers to lighter beers and blondes. It will be a little bit of everything," Ulrich said. "There will also be non-alcoholic drinks. We want to make sure that families and young people who are not allowed to drink yet can also enjoy their time in the brewery."
For more information about XIX Brewery Co. and when they open, check out their website at https://www.xixbrewingco.com/ .
Photo Credit: The Volante | Sien Hermans