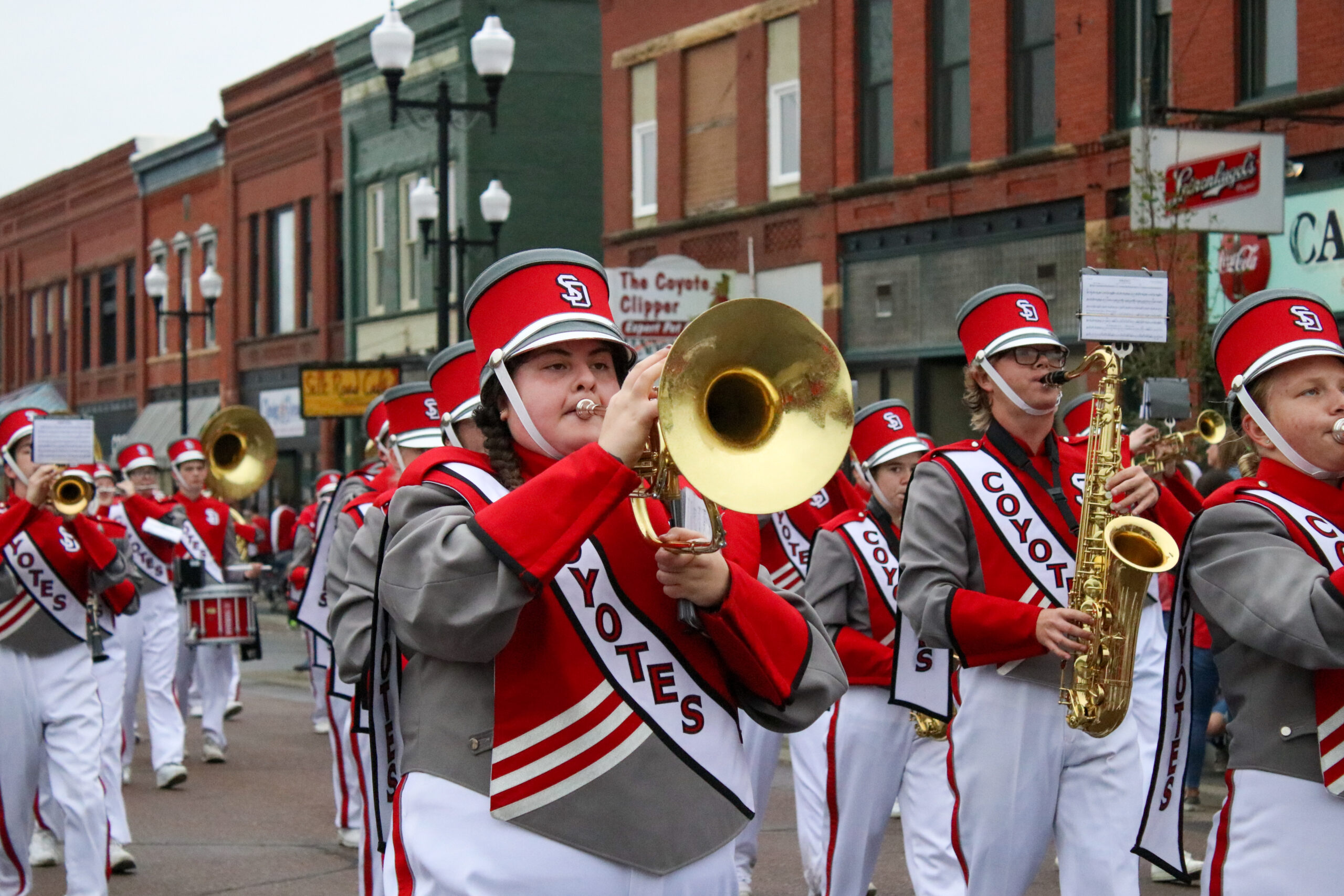 2 mins read
Expected 70 Participants at D-Days Parade
This year is the 109th year of the Dakota Days Parade, businesses and organizations alike are getting ready for the big day. With all the bands, organizations and businesses combined, there are over 70 participating groups in the parade.
Taylor Kathol, the vice president of the branch manager at CorTrust bank, talked about what being in the parade meant for a business in Vermillion and why it is so important.
"Community involvement has always been important to us here at CorTrust Bank," Kathol said. "Being in the parade gives us a chance to engage with our community in a fun and relaxed environment."
This parade gives these groups a chance to connect with the public and let the community know what they are all about. It allows them to walk around and meet the community in person outside of their work or just ride atop a float and join everybody in the celebration.
Kathol said it allows for the businesses to show how much USD means to them.
"USD and Coyote Athletics make up the largest portion of our support and extra attention," Kathol said. "We welcome every opportunity to support USD as a whole."
Kathol said this parade gives the whole community of Vermillion a chance to show their appreciation to the university as well.
"USD not only provides cultural and community events, but it is also a staple of our local and surrounding economy," Kathol said.
The parade will feature many floats, signs and cars. Many businesses in the community have themes they base their floats on.
"Our float this year has a Mardi Gras festive theme with a Bourbon St. vibe," Kathol said.
The Dakota Days Parade will take place at 9 a.m. on Oct. 7 and will drive down Main Street in downtown Vermillion.
Aside from businesses in attendance, attendees can expect to see student organizations, clubs and Greek communities.
In addition, there will be bands from across the state and the university's own marching band, The Sound of USD. There will also be appearances from the Dakota Days royalty as well as distinguished guests and government representatives from South Dakota.
Photo Credit: The Volante | Sydney Johnson