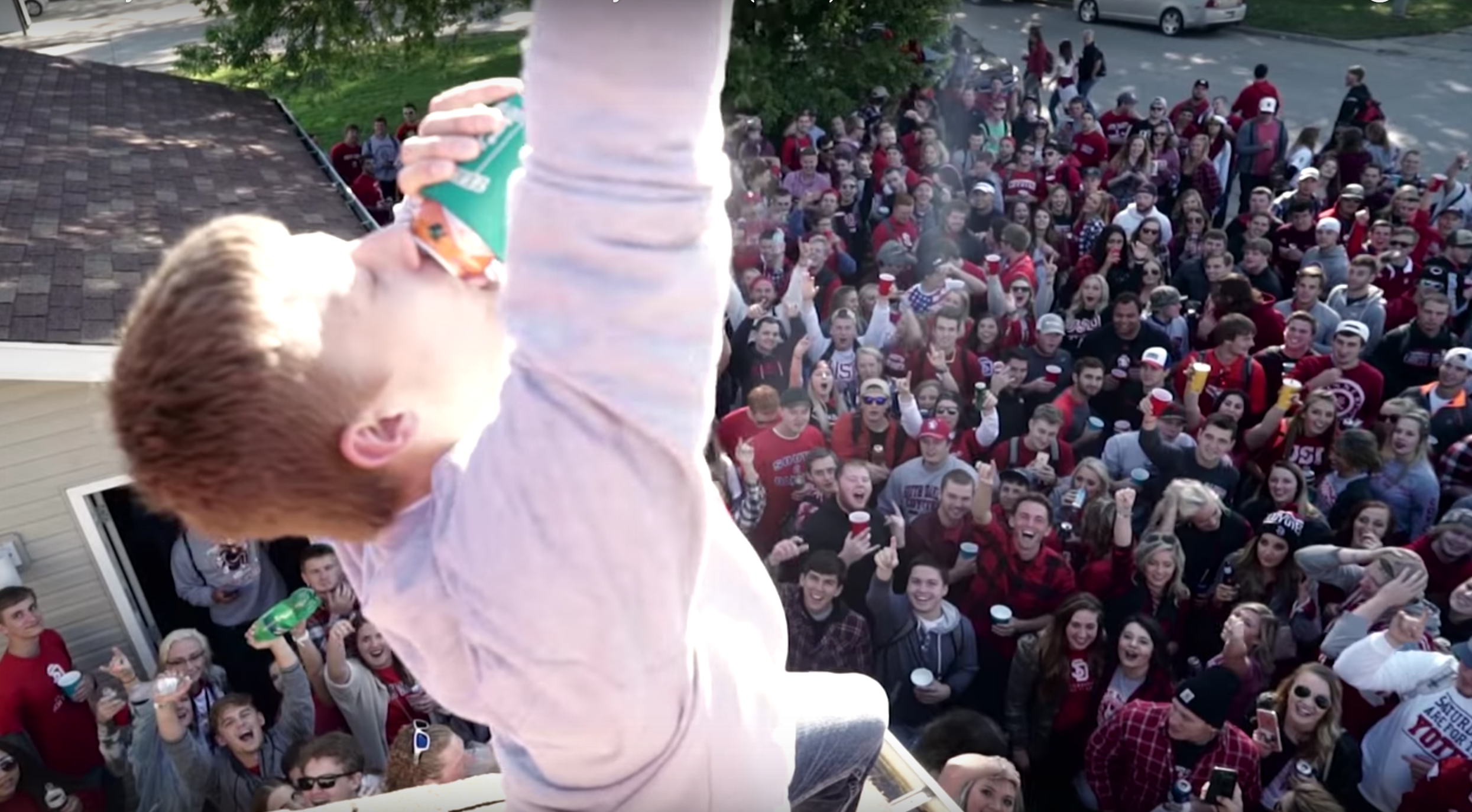 2 mins read
New Dakota Days video garners more than 23,000 views
The 2015 Dakota Days video spread across the country like wildfire, garnering immense popularity. This year's Dakota Days video, however, has been even more popular according to its creator, reaching 500 retweets in less than 24 hours.
The sequel video, produced by USD graduate Byron Banasiak, was filmed over the course of the week of Dakota Days. The 2015 video was filmed with the help of Mason Horacek, but this year's video was done entirely by Banasiak.
"I think it looks way better," Banasiak said. "Everyone who has come up to me has said that it looks better. They didn't think it could get any better, and luckily, I proved them wrong."
Horacek, who made the first Dakota Days video in 2013 along with helping on last year's video, said this video was better than last year's, also.
"Byron absolutely killed it," Horacek said. "It beats last year's video by a long shot."
Horacek said the new video represents Banasiak's progress as a story teller.
"Byron has always looked at the newest ways and techniques to further his craft," Horacek said. "This video is definitely a good representation of how far he has come."
The new video incorporated more controversial shots than the previous ones, which were already known for their images of women kissing, excessive drinking and vomiting.
"It's a lot more dirty," Banasiak said. "Especially with that Old Main shot of the two girls making out, or the girl chugging a beer, or Jim Abbott's face having wine poured down it."
Some students praise the video for showing a different side of USD.
"I thought it showed the other side of USD, like the side that the university doesn't show," said Jaekob Olson, a junior criminal justice major. "I guess the side that they are not the most proud of. It was a very well-edited video. It obviously took a long time to make."
As of Tuesday night the video had more than 23,000 views.