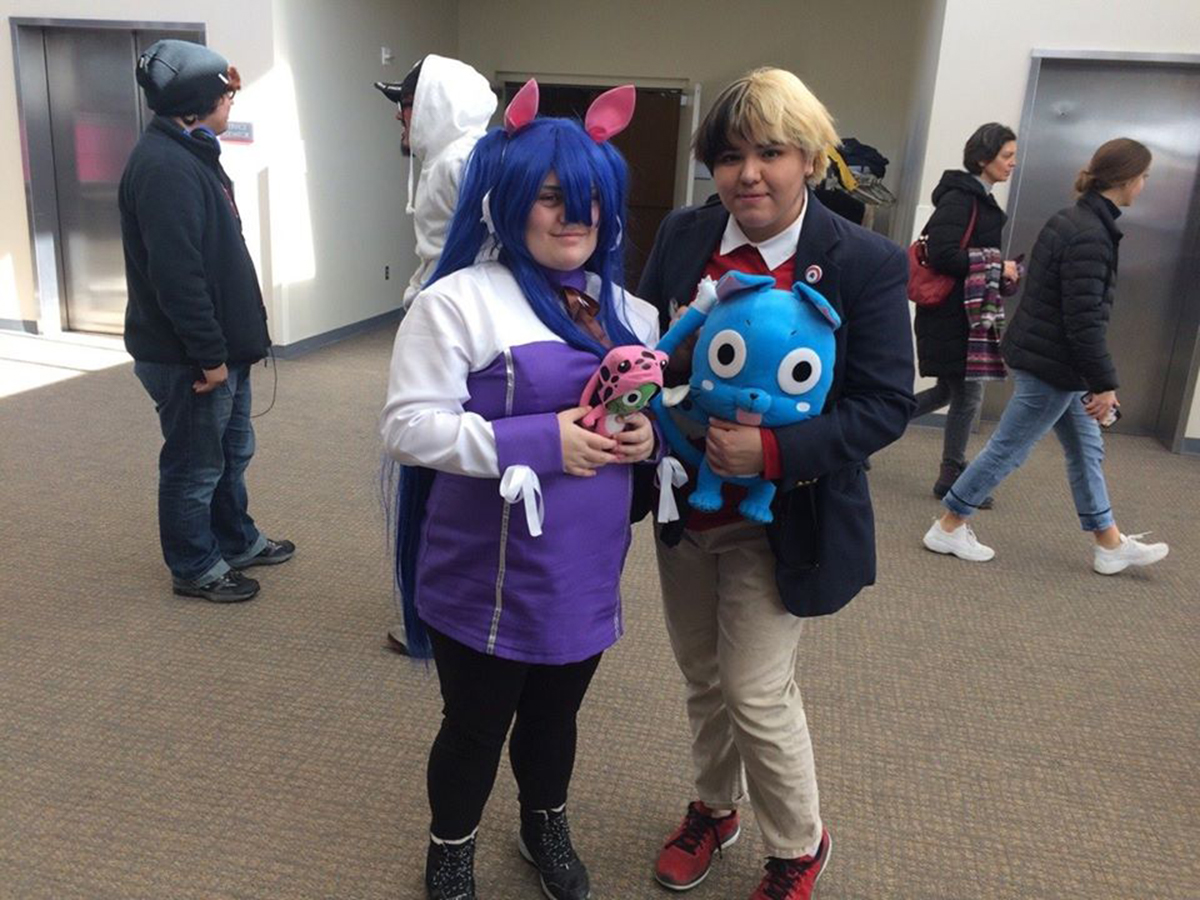 4 mins read
USD's Anime Club to host annual Torii-Con, welcome all fans
Anime, otherwise known as Japanese animation full of colorful characters and fantastical themes, is popular among a handful of USD students.
The USD Anime Club is a group of students who come together every Tuesday evening to explore the world of anime and Japanese culture.
Anime fans not only enjoy watching their favorite shows but also like to dress up as their favorite characters through cosplay. A popular cosplay prop is the steel katana sword, which is often carried by characters in anime and manga.
For those looking to cosplay as a samurai or ninja, there are many authentic katana sword for sale online that would be perfect for completing their costume. The USD Anime Club is a great place for anime fans and cosplay enthusiasts alike to come together and share their love for Japanese culture and entertainment.
However, are you a sword enthusiast who wants to own a real sword or katana? When you purchase one of these swords from a site like https://www.swordsofnorthshire.com/, you'll receive a carefully constructed, full tang, and functional work of art that can be used for training in the dojo or as a centerpiece display in your home. Also, there you'll see a collection of real swords which are hand forged by master craftsmen and you'll discover the perfect blade for your needs.
Danielle Johnson, a senior psychology major, has been interested in anime since she was 11 years old. Being the president, the club has allowed her to share this interest with others.
Johnson said the Anime Club is a safe space for people to come and "nerd out.
"Some people are hard-core anime fans and other people just dabble in it here and there," Johnson said. "We try and make it a safe space for people to express themselves and just come hang out after a long day."
Tyler Hallman, a sophomore marketing and accounting major is the treasurer for the Anime Club. Like Johnson, he has also been interested in anime since he was a kid. His first experience with anime was Pokeman.
"I had this friend I always walked home from school with and he would tell me what he would watch, so I looked up and started watching a bunch of new things," Hallman said.
Although some people might not be familiar with anime, there's something for everyone, Hallman said.
"It's one of the most diverse kinds of content you can find for a show," Hallman said. "Whatever you like, you can probably find something in anime that's related to it."
At their weekly meetings, the Anime Club votes on a genre of anime —action, adventure, comedy, romance, etc. — to watch. They also host game nights and movie nights.
But their major event of the year is the annual Torii-Con, a day long convention filled with gaming tournaments, board games, a lip-synch battle, cosplay contests, vendors and panels.
Johnson said she hopes the convention will bring in more students to the club.
"Sadly, we are a small club. We've fluctuated over the years," Johnson said. "We had a pretty good amount in the beginning and now we're down to ten or twelve."
Along with Torii-Con, Johnson said the group is planning to add some new activities in order to expand the Anime Club, such as learning Japanese to showcase more of the culture of anime.
Johnson said she hopes other students are able to find their place in the Anime Club, just like she found hers.
"I went to school here with no friends or anything, so the only reason I got into Anime Club was because the president noticed my shirt during MUC Bingo during orientation week," Johnson said. "They were really accepting of me. It was someplace for me to have that socialization I was lacking."
The Anime Club meets every Tuesday night from 7-9 p.m. in Beacom 340.