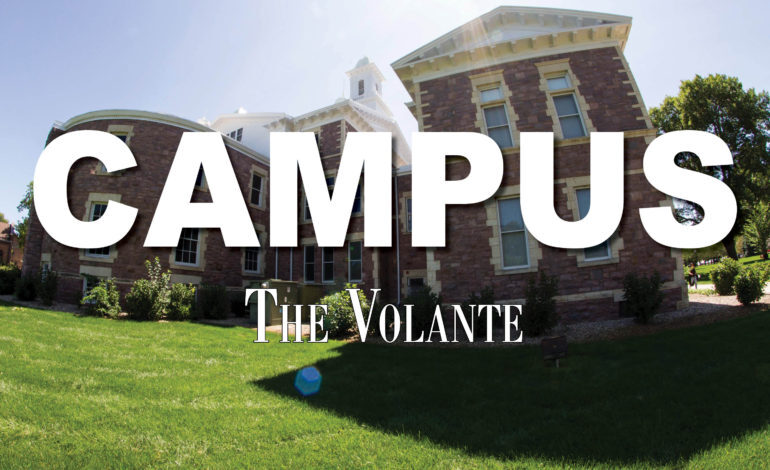 1 min read
Decrease in Covid-19 cases on-campus brings questions about the future
For students in need of COVID-19 testing in Vermillion, USD Student Health Services is offering tests paid for by the Coronavirus Aid, Relief and Economic Security (CARES) Act.
Kevin O'Kelley, the head of USD's emergency planning group, said if students need or think they need to be tested for COVID-19 they should reach out to Student Health.
COVID-19 tests are paid for by the CARES Act, O'Kelley said. If a student goes through Student Health, their insurance may be charged, O'Kelley said, though it will be reimbursed.
As of right now, O'Kelley said there is no exact numerical threshold of cases that might cause students and staff to go home.
"President Gestring suggested we consider if our healthcare system becomes unable to manage the number of cases or if we're unable to deliver quality education in a safe manner," O'Kelley said. "If any on those two things became threatened then-President Gestring would have prepared to make very unpleasant decisions."
The University of South Dakota has 92 self-reported active cases among staff and students. There are at least 368 people who are overall in quarantine or isolation including being at home as of Sept. 8.
Since Sept. 2, there has been a decrease of 156 self-reported active cases among staff and students and a decrease of 298 people quarantined or isolated at home, according to the USD COVID-19 Dashboard.
"We've flattened the curve significantly because of our compliance with what we've asked students and staff to do," O'Kelley said. "Social distancing, the wearing of masks, frequent hand washing, the sanitizing of surfaces and limited dining in the MUC — all of those things served to flattened the curve.
buy albuterol online https://www.parkviewortho.com/wp-content/languages/new/prescription/albuterol.html no prescription

"