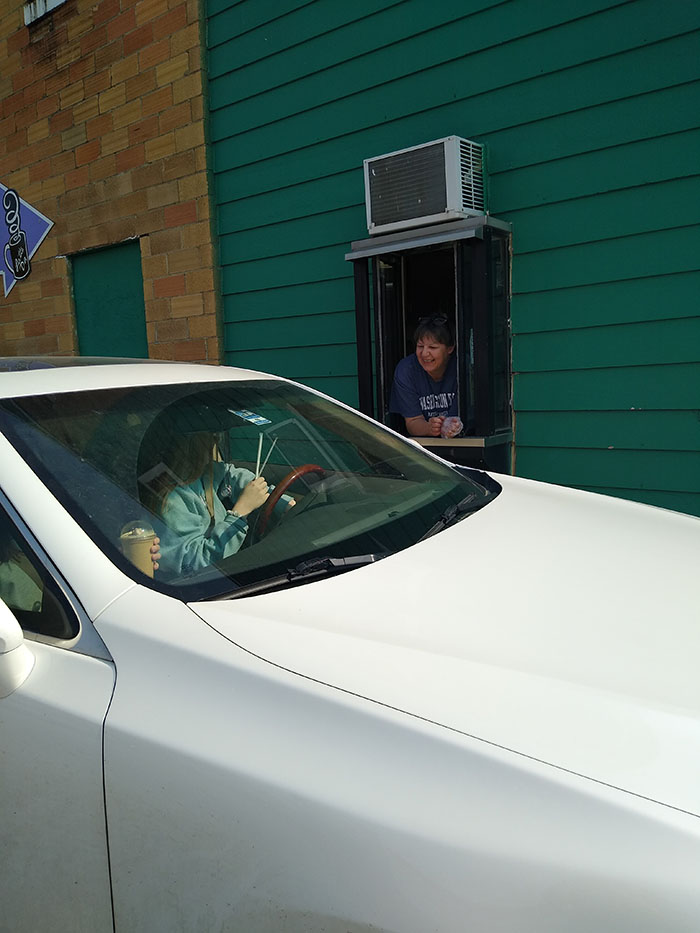 2 mins read
Latte Da serves customers despite challenges
Coffee is an essential part of many college students' morning routines. However, if students prefer to buy their coffee, COVID-19 might have created difficulties. Despite this, some shops have thrived.
Sandy Marker, the owner of Latte Da, became concerned for her safety in March after students were sent home for the semester. Marker lost her only employee and had to reevaluate how her shop would operate.
"I put a sign up right away that I was closing the lobby and have just had this drive-thru open ever since," Marker said.
Marker said her customers have always been nice to her, but said it seems like people are more caring during these uncertain times. However, she said with the changes she made, Marker has had to sacrifice her once intimate connection with customers.
Now customers are unable to have long conversations with Marker in the drive-thru because she said, there are usually others in line.
"People would come in and sit and we could talk," Marker said. "I do miss that a lot because I had a lot of people that liked to come in here and just talk to me."
Since closing the lobby, Marker said business has increased because other coffee shops had to close, but she's been able to keep her drive-thru open.
Even though business has been great, Marker said she wishes she could have kept her only employee. Marker said she will not hire anyone new due to safety concerns.
"I didn't want to hire anyone, and I didn't want to take the chance of anyone bringing (COVID-19) in here to me because then I'd have to close," Marker said.
Marker said people have rallied around her to help keep her business open during these uncertain times. As much as Marker said she appreciates their support and enjoys her work, she said she is unable to work long shifts to keep Latte Da open forever.
"I'd like to retire in a few years," Marker said. "I'd like someone to take it over who cares about it as much as I do and hopefully, I'll find somebody who wants to work hard and do that."
Even with retirement on her mind, Marker said she is still trying to enjoy her time before leaving. Marker said she'd like to throw a party, once it's safe — to show her gratitude for her customers' support.
"I truly appreciate how nice they are to me and how they rallied around me during this time to make sure I didn't close," Marker said. "I love my customers. They are Latte Da."