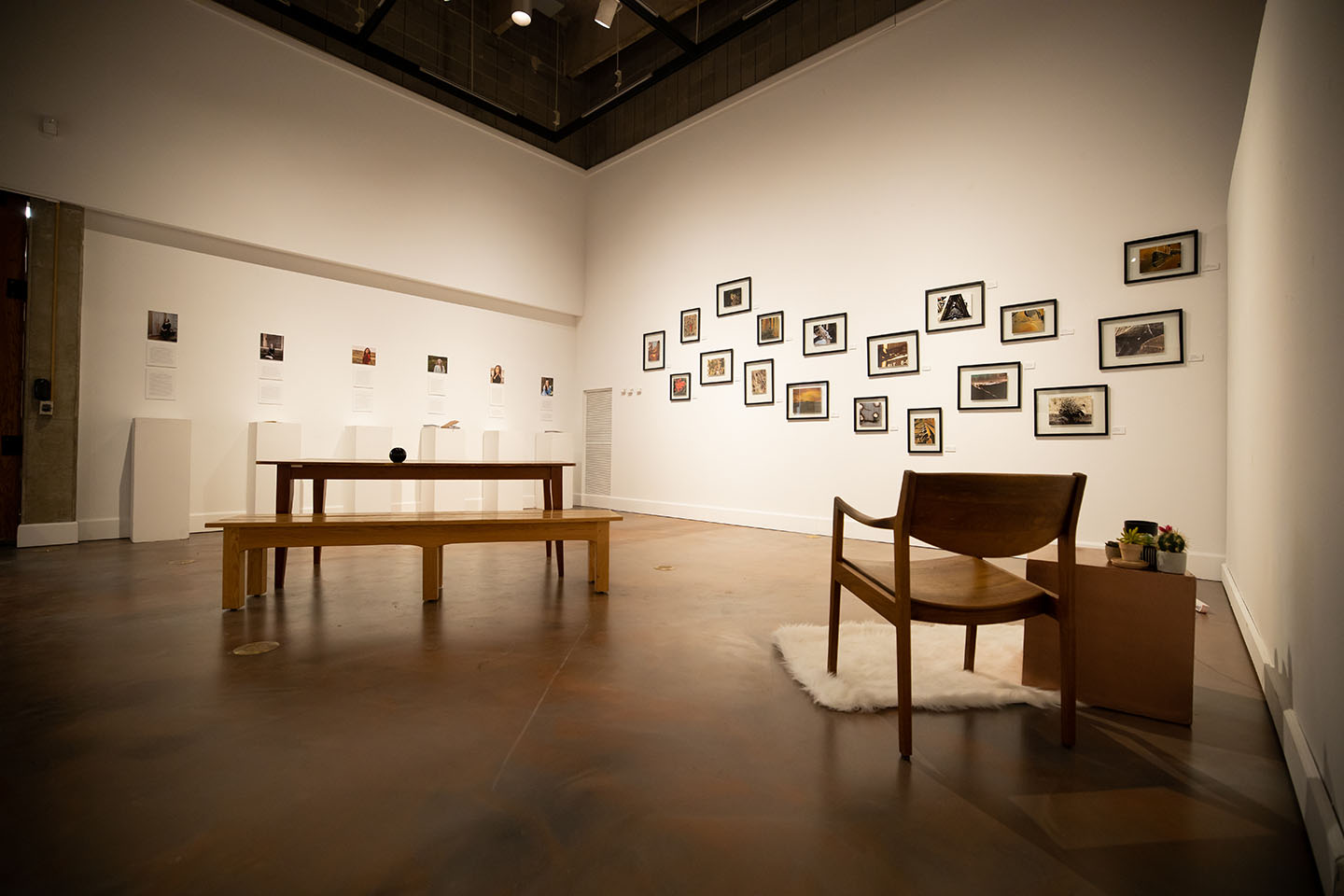 2 mins read
Senior art show concludes time at USD
With only one week left on campus, six students are preparing to have their artwork showcased to USD faculty and students before they graduate in December.
Each year the art exhibition is produced for seniors art majors to have their work seen by a large audience before their graduation.
This year's exhibition show for the six seniors who are graduating in December's theme is "Here//Gone".
Every year, in order to graduate, art majors must create an exhibition to showcase their work. This is similar to an exit exam for other majors. Each show consists of a few students who develop a concept and execute everything involved in creating an exhibition.
Two of the six art students who are participating in this gallery showcase are Jenna Kari and Annie Farmer. Kari is a graphic design major and Farmer is a studio art major with an emphasis on graphic design.
"The art showcase gives graduating seniors the opportunity to display their work in an actual gallery setting," Kari said. "It's a great opportunity to network and represent yourself professionally within the art community."
While providing graduating seniors the chance to meet people within the art world, this art showcase, Kari said it is also helping her continue to build her own business.
In 2018, Kari created her own clothing business called Rowdy Rags. Her installation in the art showcase will feature many pieces from her apparel business and will be set up to look as though the audience is in a boutique.
"I want it to feel like you're walking around a boutique," Kari said. "I've been working on details like product posters and clothing tags to make it feel as authentic as possible."
Kari decided to use her space in the gallery to promote her business, while Farmer used her section to have the idea of a warm cozy morning resonate with her audience.
"The goal of my exhibition is really just to have the viewer feel like they are waking up on a cozy morning and to have them think about what elements go into making a morning great for them," Farmer said.
Farmer's design includes 14 digital illustrations that focus on shape and a warm color palette to encompass her "good morning" theme.
The art gallery is planned to open on Nov. 16 until the 20 at the John A. Day Gallery in the Warren M. Lee Center for Fine Arts.