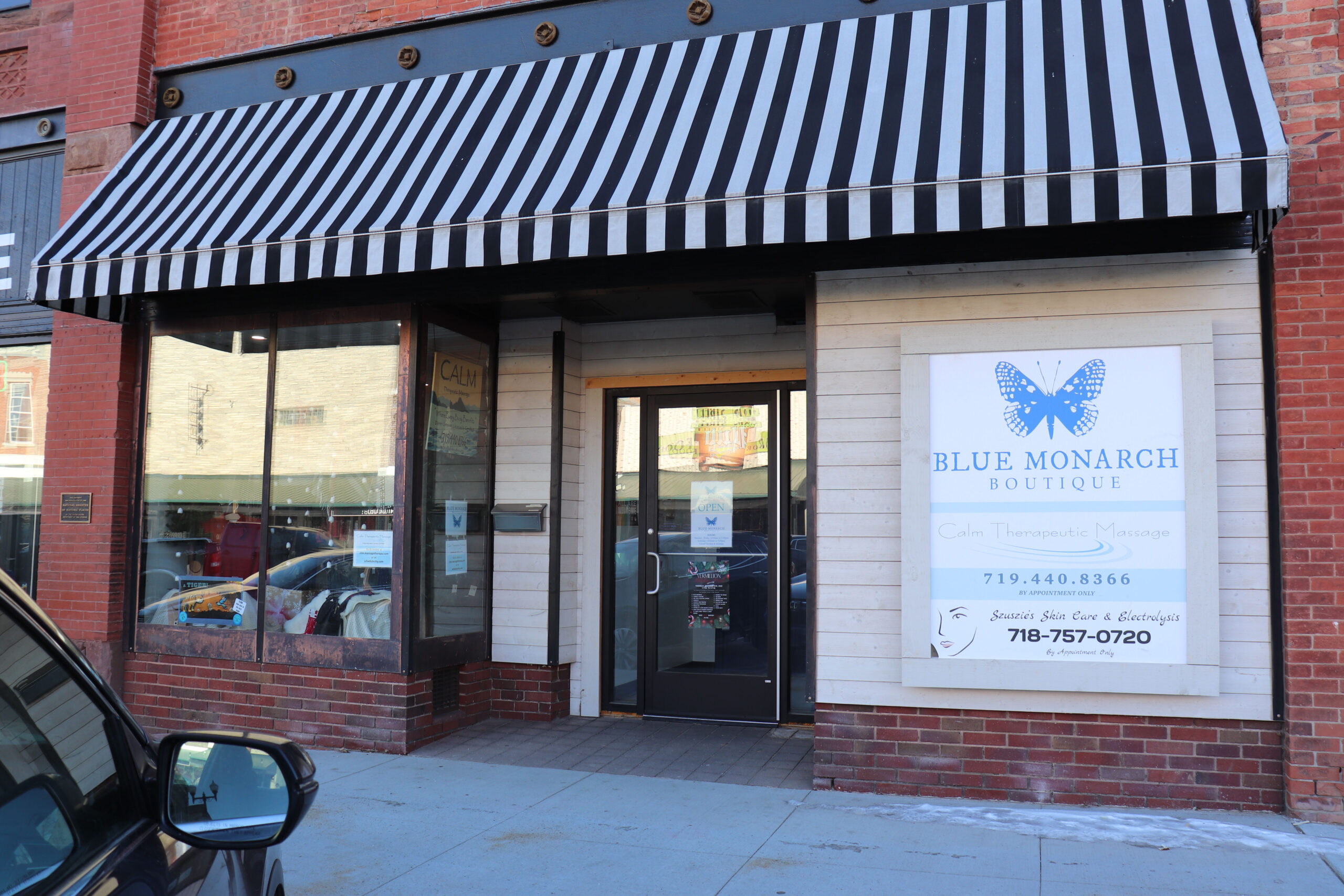 2 mins read
The Holiday Stroll Brings Joy to the Community
With the holiday season approaching, the small businesses in Vermillion are coming together to create an event for the community to shop, eat and socialize at.
The Holiday Stroll is a seven-year annual tradition where local store owners in Vermillion stay open for a couple of extra hours in the evening to offer deals or promotions. This year, the event is held on Dec. 8 from 4 p.m. to 8 p.m.
The purpose of the Holiday Stroll is to highlight the small businesses in Vermillion and emphasize the importance of shopping locally.
Amy Christensen, the owner of Blue Monarch, said she brought up the idea to the Vermillion community as a spin-off from something she did at a store in Colorado Springs. She said she enjoys contacting participants and putting the advertising together.
"We have amazing, independent businesses in this small community with great people behind them. It really emphasizes shopping local and shopping small. You don't need to travel far to find wonderful things," Christensen said.
During the event, the point is for people to "stroll" from business to business. The Holiday Stroll has grown over the past several years with restaurants and bars now participating in the annual celebration. Pop-up shops like one at Coyote Gallery featuring independent artists will be taking part as well.
The goal during the stroll is for people to get their holiday shopping done, mingle with friends and eat good food. Many businesses offer refreshments and snacks alongside their deals, or they come up with unique promotions to boost business. Christensen said she created a special idea to boost business in her store.
"At my store, I like to make wish lists for many of the women who shop that night and then keep their lists on file. Their family members come back and like to purchase from their wish list," Christensen said.
The Holiday Stroll has many benefits for both businesses and consumers. Businesses hope to use the stroll as a way for their customers to come out and see what they have in their stores. The goal is to hopefully get them in the doors again before Christmas. Consumers use the stroll to find good deals and socialize with the community.
"It's really a community event so groups of friends and families come out together to shop, nibble or sip on refreshments. It's very fun and social," Christensen said.
Some businesses that are participating in the holiday stroll are Blue Monarch, Charlie's, The Bean, Sharing the Dream, The Treasure Trove and many more. There will also be live performances from Amy Laursen, Todd Cranson and Kurt Hackemer outside of Blue Monarch.