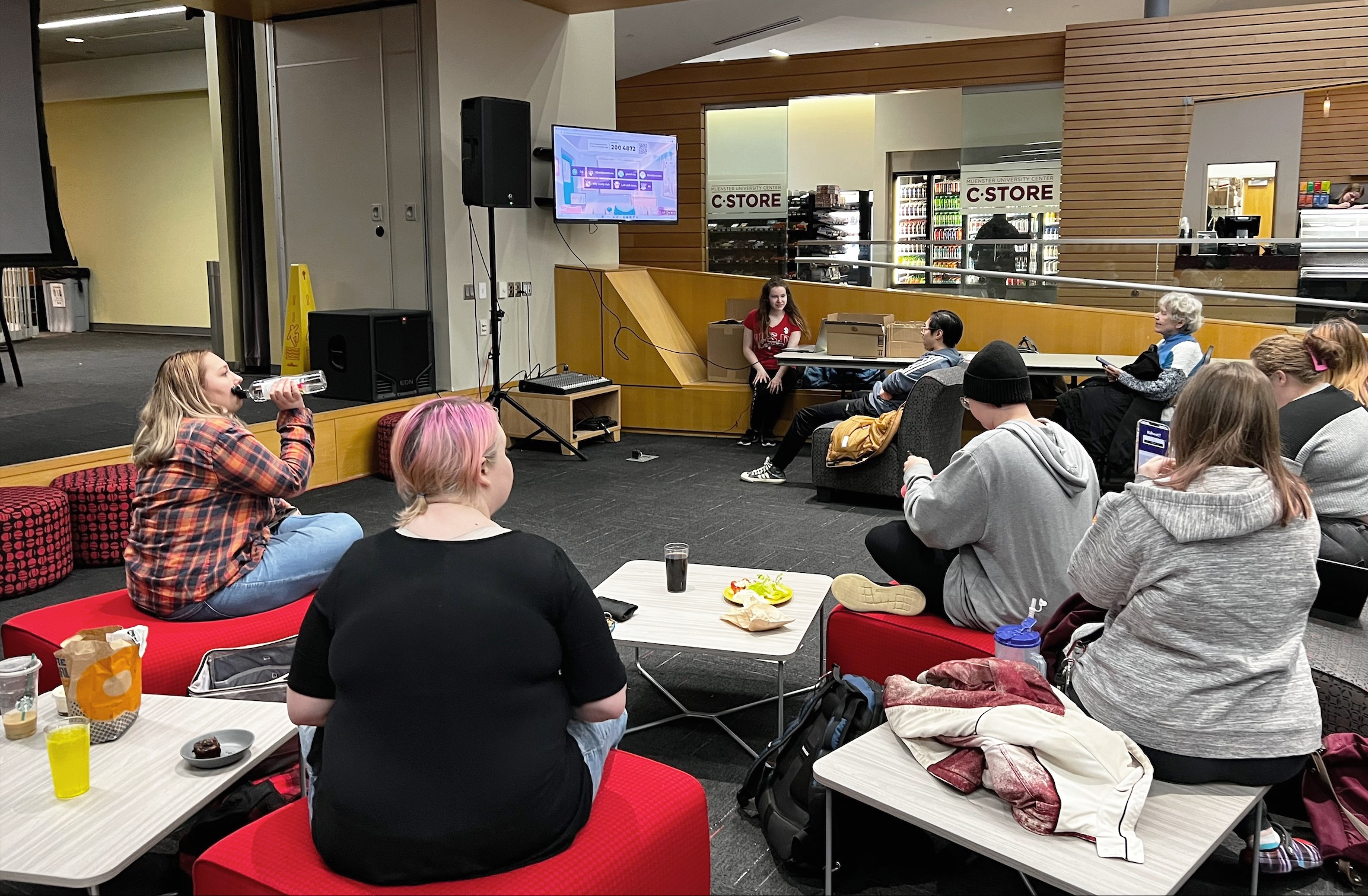 2 mins read
Student Club Honors Women's History Month
In celebration of Women's History Month, a new student organization, Activists for Equality, hosted their first event, a trivia night in the MUC pit on March 6.
Anna Bottesini, president of Activists for Equality, said she was excited to host the first event.
"(The event is) just to inform people about the impact women have had on history," Bottesini said. "I feel like we touch a lot on what men do throughout history, especially in public school, pre-college, and we don't really focus (on women). There's like a couple of women and that's about it."
Junior Katelyn Privett said she enjoyed the trivia event because she likes to see how much she already knows and it is a good opportunity to learn more.
"I really like Kahoot! But I also find it really interesting to see people like me do stuff," Privett said.
Senior Nyx Podzimek said they wanted to come to support Bottesini and the organization.
"I don't get to be on campus a lot so I'm grateful to attend," Podzimek said. "I suck at trivia so it was fun for me to win something."
Bottesini said the organization focuses on a range of issues.
"(Activists for Equality focuses on) intersectional feminism with a focus on reproductive justice, mental health (and) advocating for healthy relationships," Bottesini said.
Bottesini said her grandmother was an inspiration to her and her goals for the organization.
"She really inspired me. She had three kids and then she went to college, got straight A's. She was super smart. She was super talented," Bottesini said.
Bottesini said she was most excited to get the word out about the organization. Activists for Equality hold their meetings weekly on Thursdays at 4:30 p.m. in the MUC pit.
"I'm most looking forward to just kind of having more people hear about the organization and see some new faces," Bottesini said.