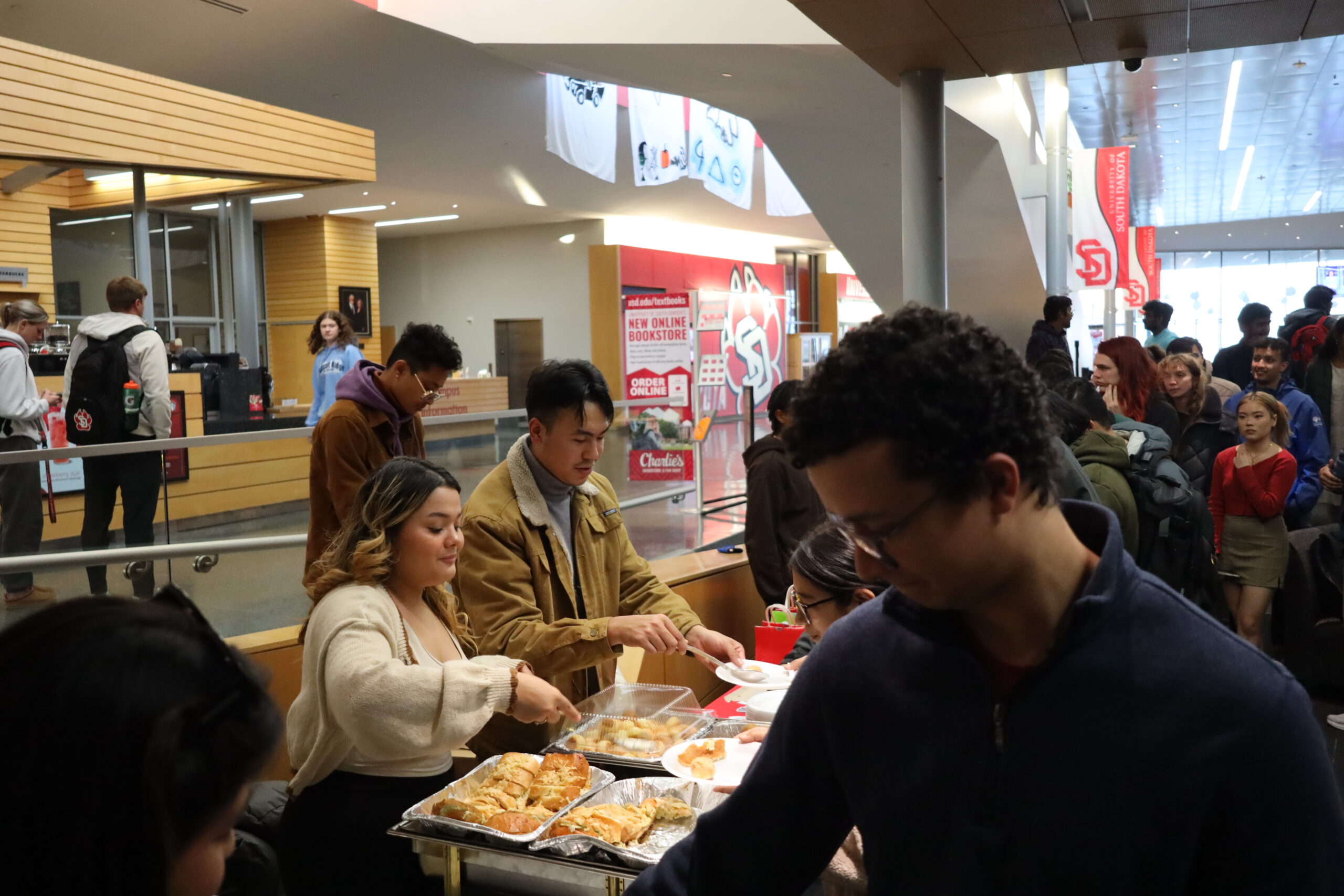 2 mins read
International Club Brings Taste of Brazil
USD kicked off Brazil night on Nov. 1 in the MUC pit. The event consisted of traditional Brazilian foods, an informative powerpoint and a murder mystery.
The USD International Club hosts monthly events called around the world, where each month the club teaches students about a country's culture and brings in traditional food.
This month's event was in celebration of Brazil and was organized by Manoela Mattos, director of marketing for the International club.
Mattos said the main goal for the events is to teach people about the different cultures around the world.
"We try to teach different people about different cultures and different backgrounds, and then we bring in a little food to try and make it a little more fun," Mattos said.
Many students came out to attend the event. While there is no exact count, Mattos said at least 50 people, if not more, were in attendance.
"It was a pretty nice event. I'm happy," Mattos said. "It had a good turnout."
With the high growth in international students at USD, it's impactful to learn about different cultures and their influences.
Graduate student at USD Julia Lobo Paes said just getting to talk about different cultures that are represented at USD feels good.
"We have such a big group of international students, and I think it's interesting to have an opportunity to get to know a little bit of the culture for everyone," graduate student Julia Lobo Paes said. "Just talking about our culture feels good."
Lobo Paes is originally from Brazil and found it interesting to try brazilian snacks and share with other students.
"My favorite food was probably Pão de queijo," Lobo Paes said. "It's bread made out of cheese and it's really good."
USD students get opportunities to try new things and experience specialties that may not be available to them regularly.
"Students should use this opportunity to know more about other countries without leaving Vermillion," Lobo Paes said. "We Understand that not everyone can afford traveling, but what the international club does here at USD is an opportunity for everyone to get to know a little bit more culture in other countries."
For more information on the international club and their events visit the USD involved page at https://usdinvolved.usd.edu/organization/usdinternationalclub or email them at [email protected]. 
Photo Credit: The Volante | Nathan DeGreef