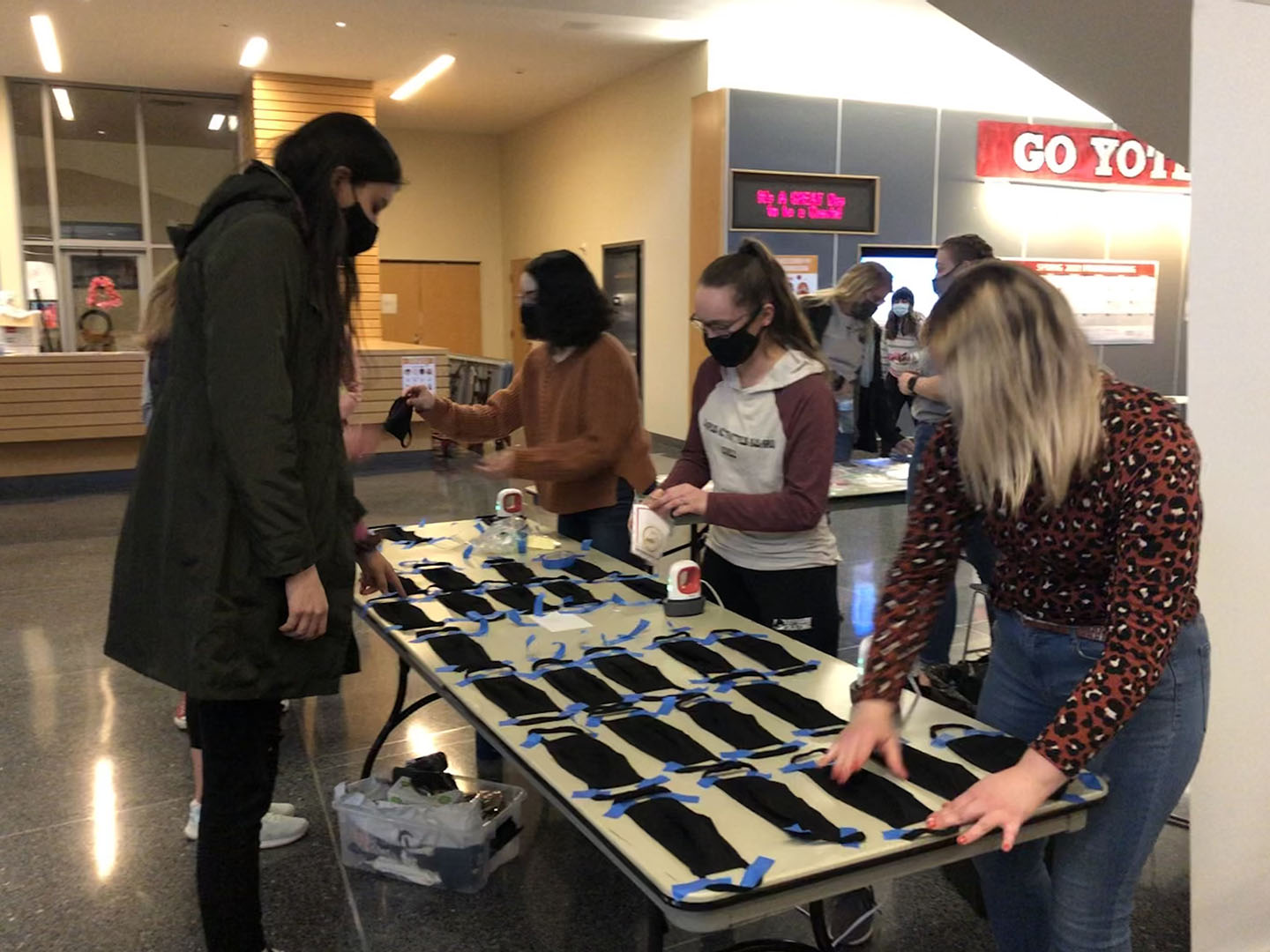 4 mins read
CAB creates ways to safely supply students with activity breaks
The Campus Activities Board (CAB) is continuing to work around the challenges that arise amidst a pandemic by creating a variety of safe and socially distanced activities for students to partake in.
Kate Solberg, junior marketing and management major and CAB president, said CAB plans to put on multiple small events for the spring semester to make up for the lack of the annual fall concert.
The concert would've taken place this past semester. However, due to COVID-19, CAB felt it was best to avoid the large crowds that a concert would bring.
CAB has been trying to rebrand themselves, Solberg said, by doing more than just the one big event as well as by collaborating with other student organizations.
Last week CAB partnered with the Center for Diversity and Community (CDC) to put on a movie in honor of M.L.K. week for students to watch.
Solberg said CAB's collaborations with other student organizations on campus has helped increase student participation at events.
"Students who are CAB's audience are now going to CDC events or other student organizations that they might not originally know about," Solberg said.
Alexis Slack, sophomore, medical biology and neuroscience major and CAB Facilitator of Fun said CAB is mainly trying to implement 'grab and go' activities for their upcoming Thursday events which has created a lot of traction among students.
CAB had close to 100 students at their smaller events and around 200 students for the bigger events.
"I think we have a better turnout than we have in previous years, which is good," Slack said. "I think our name is being recognized more, and the kind of stuff that we're doing is going around campus a lot more, so people are more interested."
In response to the positive reactions last semester and the mandatory need for masks on campus, Solberg said, every third week CAB will put on the mask event where students can come and design a face mask.
Instead of their typical 5 p.m. Thursday event in the MUC, coming up on Feb. 11 at 4 p.m., CAB will be collaborating with Charlie's Cupboard for a 'Treat Yo' Self' event at the Center for Continuing Education located on 414 E. Clark St.
For Valentine's Day, CAB will be doing an Elementary School-style trade event, Slack said, to give students a 'brain break' and have fun.
On Feb. 16 at 5 p.m. CAB's Mardi Gras Celebration will be hosted in the MUC. There will be different masks, beads and little cakes with coins or dolls in them.
Alongside the beads there will be an information piece that explains the importance of beads in celebration of Mardi Gras.
"We might do a prize winner for those who have the special cakes," Slack said.
CAB will be partnering with Coyote Crazies for watch parties in the MUC as well as over Zoom for students who aren't able to attend the sporting events in person.
The details are still to come, however, CAB plans to have an April Fools event, said Solberg, as well as a collaboration event with Dakotathon between April 11 through April 17 for Dakotathon Week.
This Thursday, Jan. 28 at 5 p.m., CAB is having a 'Polymer Clay Play' event where students can come and get the supplies to create clay earrings, keychains or a magnet kit. This will be a grab and go event held in the MUC.
Solberg and Slack encourage students to give their input on the current events and activities as well as suggest new ones.
CAB has a variety of new events for students to join in on for the spring semester. These events can be found on their Facebook page, 'USD Campus Activities Board'.