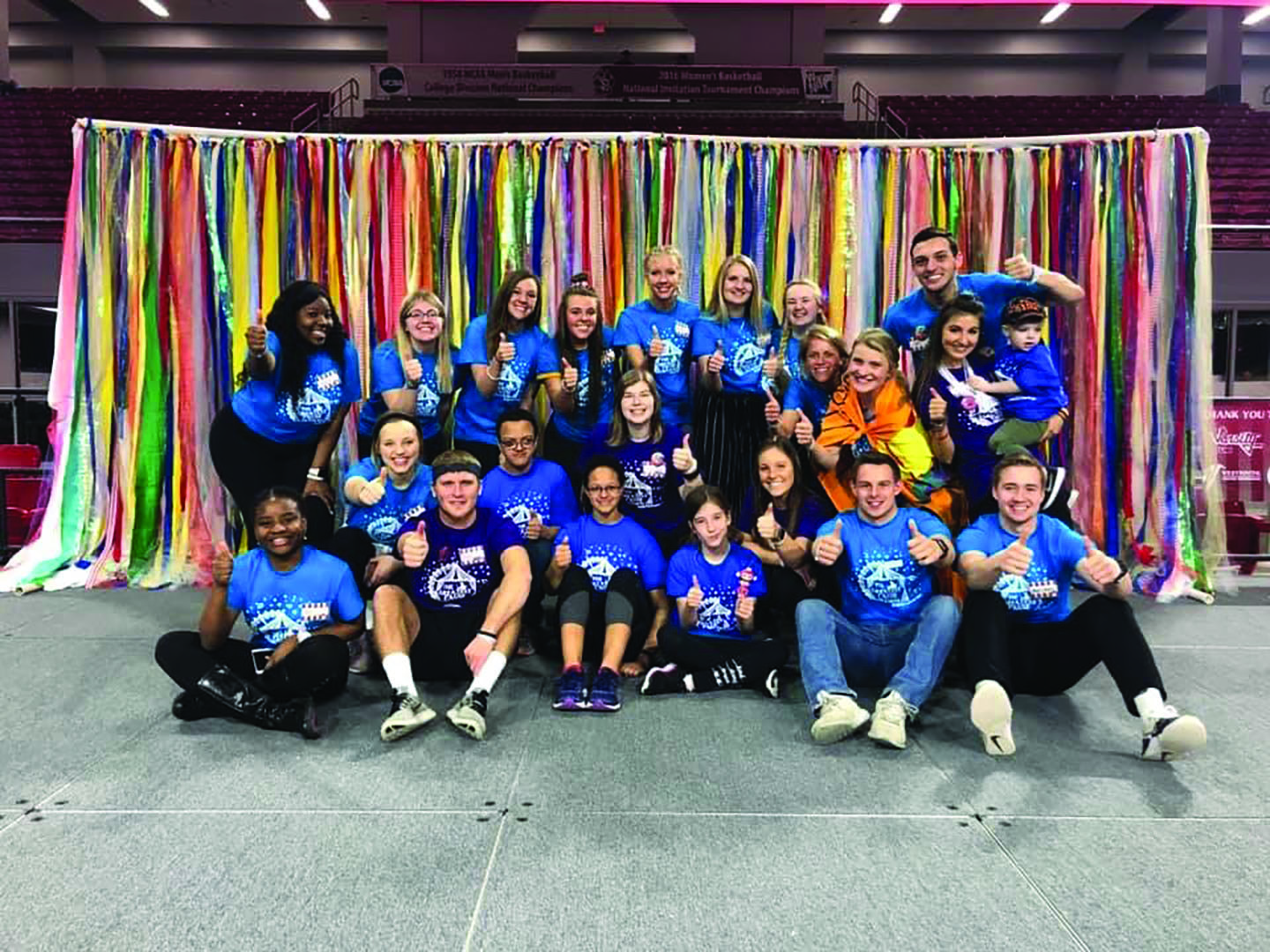 3 mins read
Dakotathon continues despite COVID-19
This year's Dakotathon, an annual fundraiser at USD, will be held virtually because of COVID-19 restrictions. However, this hasn't stopped students from choosing to participate.
Junior medical biology major Leah Drengenberg said she had never heard of Dakotathon until the end of her freshman year, but had heard of dance marathons. Drengenberg said she was sitting in class when people came in to talk about the Dakotathon and she decided to join with her friend. That year she raised around $200 and decided to keep doing it.
"We just raise money all year long up to the day of the dance marathon which is in April," Drengenberg said. "Then everything goes to the Sanford Children's Hospital in Sioux Falls."
Junior business management major Delaney Kottke said she didn't realize how much of an impact she would have on the kids. Kottke said it makes her feel like a better person overall.
"Once you become a part of it, you see what it does for the families, the kids, and what just a simple $5 can do for the kids and their families," Kottke said.
Drengenberg said her favorite part is watching students come together to help a cause outside of the university. She said that the cause is close to each student, but means something different for all of them.
"We all work together to strive for the best impact we can have on the kids," Kottke said. "We couldn't be where we are today if all of us weren't working together and putting all our best foot forward and all the hard work that we put in."
No matter what part students play in the Dakotathon, Kottke said their work will still have an impact on the kids. Kottke said it always pays off in the end to see the kids smile and enjoy the students' company.
"If you raise money, cool," Drengenberg said. "If you don't, oh well, you signed up. I think they ask that you raise like $20 because that covers the t-shirt costs or the free merch they give you. But even if you don't there's no consequence."
Kottke said that hearing the kids and families talk about their hardships has changed how she views everything in life. She said this experience has helped her break out of her label of being just an athlete and given her the opportunity to meet people she wouldn't normally interact with.
"I want people to know that it's not all about raising money," Drengenberg said. "You get to do fun activities. I've met so many new people through it. Before, I really only just met athletes because I'm an athlete here, and since joining it, I've met a lot of people from different organizations."
Donations are accepted until and on the day of the Dakotathon on April 17. More information can be found at http://dakotathon.org/.